With the flood of feedback and questions about how to read the Bible, I jumped at the chance to check out a new NKJV Bible featuring women, Godly virtues and making of America … the American Woman's Bible. And guess what?! In exchange for my honest opinion, I received a free copy of this Bible and I have one copy to give away!
Along with the full NKJV text—like you would find in any New King James Version Bible—the American Woman's Bible includes:
Biographies of influential American women highlighting key points of their lives
Inspirational quotes by or about great American women
Theme articles
Essays about Biblical virtues embodied in women during key chapters of our nation's history
Side note: If you're looking for more information on the differences between different versions of the bible, check out this post: How to Read the Bible and Actually Understand It.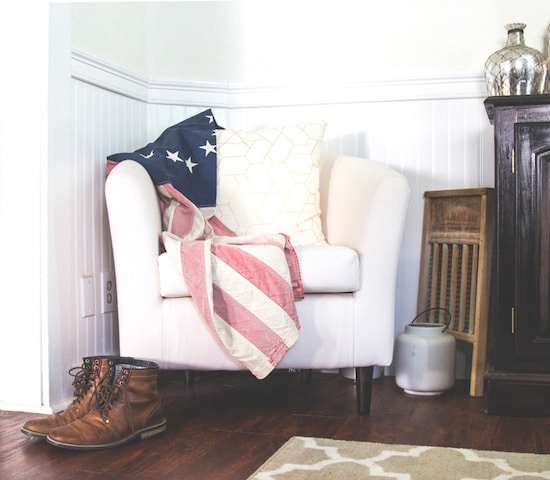 I especially enjoyed the way the American Woman's Bible connects different themes to various passages of scripture, and historical accounts of women. For example, when describing the gifted artisans who made items in the Lord's tabernacle in Exodus, Scripture reads:
Then everyone came whose heart was stirred, and everyone whose spirit was willing, and they brought the Lord's offering for the work of the tabernacle of meeting, for all its service, and for the holy garments … All the women who were gifted artisans spun yarn with their hands, and brought what they had spun, of blue, purple, and scarlet, and fine linen. (Exodus 35:21, 25 NKJV)
The American Woman's Bible connects this scripture to the story of Harriet Powers (1837–1910), an African-American folk artist and quilt maker from rural Georgia. "Historians believe Harriet could neither read nor write, but she knew the Bible stories from singing … and listening to church sermons" and her two surviving quilts depicting bible stories are masterworks of American folk art.
But it gets even better.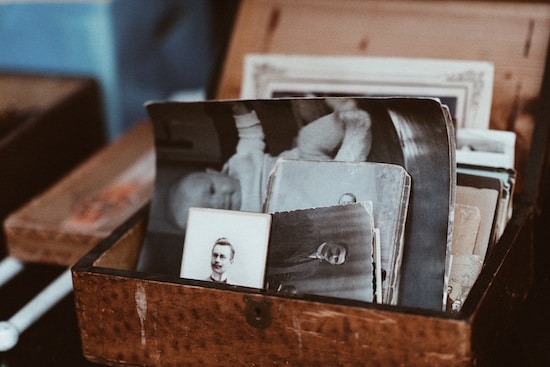 A note at the bottom of the themed article about Harriet connects this theme of worship later in Scripture.
Sing to the Lord, all the earth;
Proclaim the good news of His salvation from day to day.
Declare His glory among the nations,
His wonders among all peoples. (1 Chronicles 16:23–24 NKJV)
Here we find the short biography of Fanny Crosby (1820–1915), who lost her sight at age six due to a misguided medical treatment, but never lost her joy in the Lord. Fanny became a prolific hymn writer, who I learned, wrote one of my favorite hymns, Blessed Assurance. Her biography offers breadcrumbs to continue on this historical scavenger hunt on the theme of worship, learning about Broadway singer Ethel Waters who received Christ at a Billy Graham Crusade in 1957 and went on to sing with the crusades after that.
Oh, sing to the LORD a new song! Sing to the LORD, all the earth. (Psalm 96:1 NKJV)
I love how the testimonies off all three of these women share how they faced tremendous difficulty and setbacks in their lives, but still chose to cultivate hearts of worship toward God. I want to emulate that same decision in my life: to keep my heart in a place of being stirred and willing before the Lord, proclaiming His good news and praising His name. I hope these encouraging stories stirred your heart too!
Obviously, this version is not trying to add or take away anything from Scripture. It simply offers relatable stories to help the reader correlate something that happened long ago, to an event or woman in our nation's history, and helps makes the tie to how this same chapter and verse can apply to our lives today. I can see how those who teach or enjoy themed devotionals would particularly enjoy the wealth of anecdotes provided here.
I will say, that I didn't always catch the correlation between the quotes or stories and how they related to the surrounding scripture in print, but every tidbit carries inspiration and encouragement. There's also an index of people and topics in the back if you wanted to find information on specific women or themes.
You can buy the book on Amazon or direct from Thomas Nelson, or if you'd like to enter to win a free copy, please comment below with an answer to this question: Which extraordinary woman from America's past do you hope is included in the American Woman's Bible?
This post is part of The Blog Spot Network, a community of bloggers reviewing books and movies represented by The Blythe Daniel Agency. I received a copy of this book, and one to giveaway in exchange for this review. All opinions are 100% my own.