Hi Friends!
The A Wife's Secret to Happiness Blog Book Tour officially ended a couple of weeks ago and some of you have contacted me to say how bummed you are to have missed it.
Well … it's not too late!
One of the great things about holding the Book Tour online is that you can tour the host blog sites at your leisure. That means the tour is always ON!
TEN AMAZING bloggers participated in the tour as they share their hearts for marriage, their experiences, and ways A Wife's Secret to Happiness encouraged them. I'm so grateful for each of these women, and a special THANK YOU goes out to my friend Kristin Lemus of The Beautiful Deep for helping me coordinate the tour on her site!
While the discussion in our Facebook Book Club has closed, I'm sure these bloggers would love to connect with you via the comments on their pages. Here's who we're chatting with through each chapter: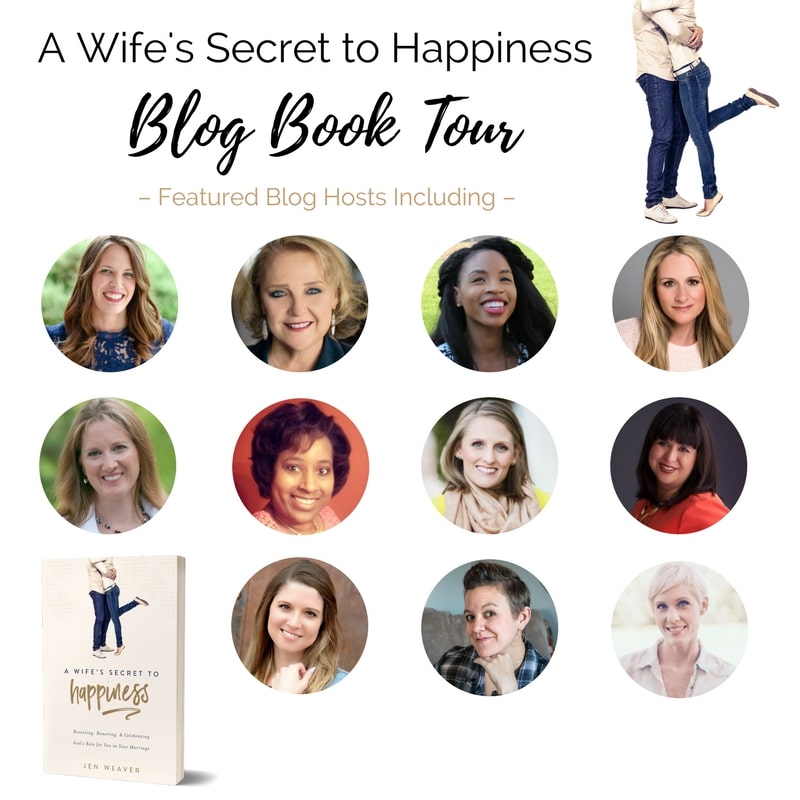 Kristin Lemus | Jan Greenwood | Chell Bee |Kelly Balarie
Julie Sibert | Kela Nellums | Francie Winslow | Julia Dale
Jen Weaver | Crystal Stine | Shauna Shanks
If you still need a copy of A Wife's Secret to Happiness you can pick one up from Amazon, Barnes and Noble, Lifeway, ChristianBook.com, and Books-A-Million.
Alright, ready to jump in to the tour?
Use this link for the full tour lineup and direct links to their post for each chapter.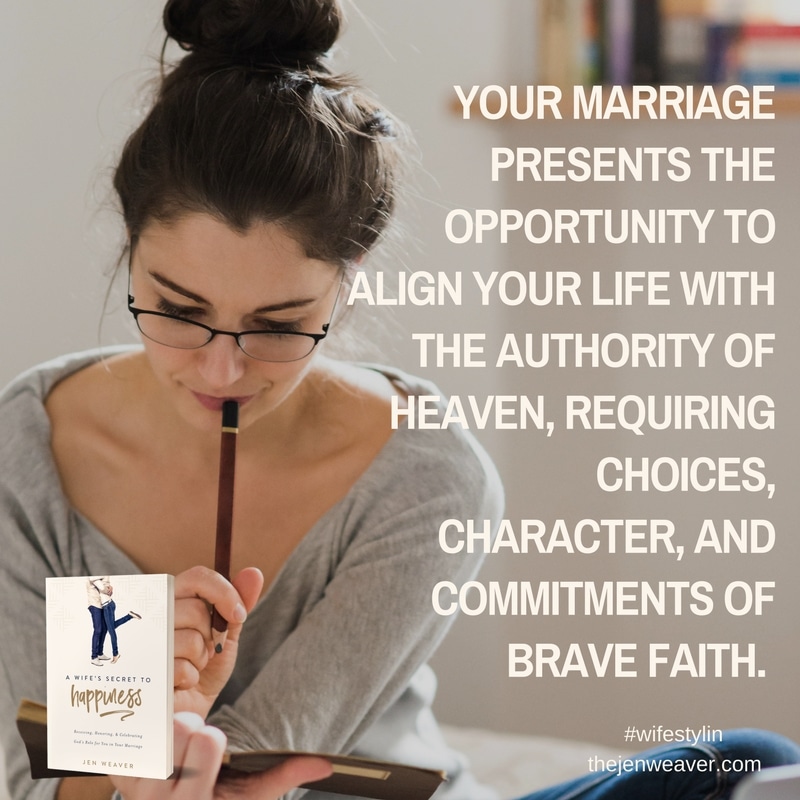 If A Wife's Secret to Happiness encouraged you, I'd love to know! You can use this form to contact me or comment below and share about your favorite part of the book. P.S. If you have a minute to leave an Amazon Review I'd really appreciate it!
And if you read the book, did the tour, and are still looking for more #wifestylin fun, here are a few ideas:
Form a book club or study group to read through the book together. I'd love to do a Skype or FaceTime call to connect with your group (or even come share in person when possible)!
Check out all the beautiful free memes or trailer video and share as often as you like on social media.
Take the buffer-style wifestylin wardrobe quiz to see what wardrobe describes your wifestyle in this current season.
Happy #wifestylin!