I'm a perfect example of an imperfect Christian.
The word Christian means "little Christ" and that's my desired aim. A miniature version, walking around living-and-talking-and-loving-and-serving in ways that remind you of Jesus. The same way the scent of freshly baked cookies transport you to memories of Grandma's house.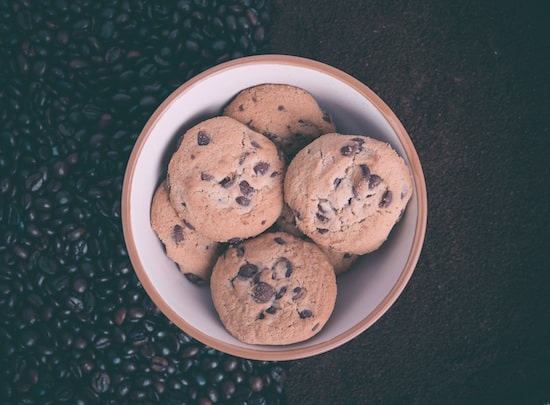 The problem and beauty of Christians is that we're flawed—and yet we're loved and used by God anyway. We live redeemed by Christ, forgiven for our sins. As we walk in relationship with God, He transforms us more into His likeness. More forgiveness. We draw closer and through kindness He reveals areas of pain and sin that need healing. Again, the forgiveness. I've been a Christian for 25 years and I promise you, Christ is all in when it comes to redemption, grace, and forgiveness. He's about us knowing Him.
But see, as those messed-up, flawed, *how many ways can I say imperfect* people seeking to be little Christs, sometimes we get distracted. And that's how we end up with Christian controversies that have nothing to do with Christ.
Yoga pants.
If celebrities really came to Jesus or if they're faking it.
Starbucks holiday cups.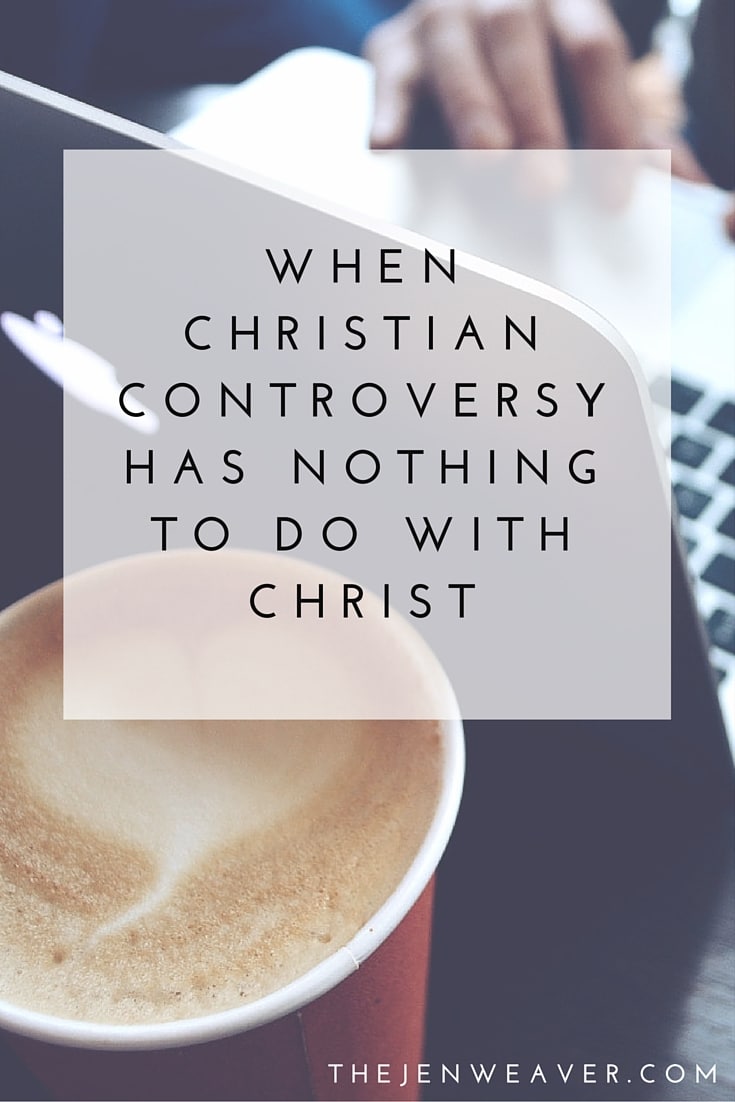 This Christmas themed cup thing is especially hilarious to me because Starbucks doesn't even have to offer special cups, nor is it Biblical to celebrate Christ's birth with foam lattes. Not to mention that it's unlikely Jesus was born in December and snowflakes have nothing to do with the nativity.
Christian living is for the Christian.
Our job as believers isn't to police the rest of the world to enforce our beliefs. We are cities on a hill. Salt and light and hope to a world searching for it. Fishers of men, not to hook their mouths and drag them along but to live as proof of who Jesus is because of the way we love.
God convicts me personally. He directs my affairs. And I want Him to do the same for you because it's amazing. His ways bring life. He removes burdens and offers freedom.
Let what is important to God be important to you.
God cares for people. If you're not yet a believer, please first understand that YOU are important to God. He cares for you. Not about what you do or where you go, what you eat, or the design on your travel mug. Your eternal condition (which starts before you die by the way) is so important to God that He sent Jesus as payment for your sins. Let this be important to you.
If you're growing in your faith, please know that life in Jesus is far more about compassion and support than controversy and protest.
"Religion that God our Father accepts as pure and faultless is this: to look after orphans and widows in their distress and to keep oneself from being polluted by the world." (James 1:27, NIV)
"He has showed you, O man, what is good. And what does the LORD require of you? To act justly and to love mercy and to walk humbly with your God." (Micah 6:8, NIV)
"For God did not send his Son into the world to condemn the world, but to save the world through him." (John 3:17, NIV)
"This righteousness is given through faith in Jesus Christ to all who believe. There is no difference between Jew and Gentile, for all have sinned and fall short of the glory of God, and all are justified freely by his grace through the redemption that came by Christ Jesus." (Romans 3:22-24)
I apologize.
I'm still here, that faulty person redeemed by grace. As a perfect example of an imperfect Christian, I apologize for ways "little Christs" can behave as we learn to hear the voice and heart of our Savior.
I apologize for distracting or deterring you from the love of Jesus by petty or foolish arguments.
For when we come in the name of Jesus but bring you things other than His love.
For Christian controversy that has nothing to do with Christ, please forgive us.
As I drink from my cheery red cup this morning, I'm not pointing fingers. I mourn my own missteps and thank God for His redemptive grace. It's like He knew we'd need it. 😉