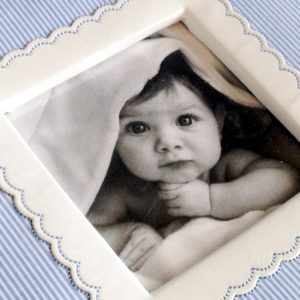 Great news! I'm in my final trimester! We'll it's probably not that great to you, but it's incredibly exciting over here at the Weaver home as we prepare for our baby's arrival. I've decided to call him Little Man or LM on my blog for now, and my latest project is creating his custom baby book. That means—drumroll please—FREE PRINTABLES!
My first plan was to buy a baby book. But nothing pre-fabbed was quite right. Either the colors were off, I didn't like the theme, or it was missing key pages of information I wanted to track. Then I looked into buying one of the gorgeous custom ones off Etsy or something, but those beauties are way out of my price range!
So I hit the aisles of Hobby Lobby and Michaels Crafts with my weekly coupons and I'm pretty happy with how it's turning out so far.
What I used:
The templates are where the real magic happens, with pages for:
Info about Mom and Dad
Prayers for Baby
Breaking the news
Monthly happenings, cravings, and important dates
Fun Predictions about Baby
Labor and Delivery
Birth Stats
Firsts, Favorites, and Personality Traits up to a year
I love having the flexibility to make my Little Man's baby book exactly how I'd like it, so of course, I wanted to pass along the joys to you.
If you like it, please feel free to share on Pinterest and Facebook!