In honor of Abortion Recovery Awareness Month I'm reposting a guest post from 2014, written by my dear friend Kayla. Her story has touched my heart and lives of so many others in the past year. Beautiful proof of redemption and forgiveness! Originally Posted: April 16, 2014 
– – –
If you came to my house, you could probably figure me out pretty quickly. I live in a beautiful brick home in the suburbs of Fort Worth, with my loving husband and precious 2-year-old little boy. I was raised in a Christian home with caring parents and siblings.Their pictures are scattered around.
It may come up that I went college, earned a degree, and have maintained good jobs for the most part.You would see by the photos on the fridge that we have good friends and by the calendar that we have a busy, happy, and very normal life.
If you asked me about my faith I would tell you I accepted Christ as my Savior when I was in 6th grade and you would probably assume then that my testimony is very boring. I grew up in a Christian home and was very active in my youth group. I participated in Bible Drill, sang in the Youth choir, played in handbells, went on every Disciple Now & Mission trip, and—being a little chatter-box—could always be counted on by my Sunday School teachers to contribute to the lesson's discussion. I loved the Lord and I was all about being obedient and pleasing to Him.
Up until a few months ago, I would NOT tell you that as of February of 2005 and for 7 years afterwards, I concealed a secret. My secret made me feel completely separated from the Lord and unworthy of his love. A secret I knew God had forgiven, but that I just couldn't forgive myself for. My secret caused me so much hurt and pain. My secret was that I had an abortion.
I still remember the day I got pregnant. The day I found out. And the details surrounding the day of the abortion. I can still feel the sheer panic—the first emotion that ran through my body as I stood in my boyfriend's bathroom holding that pregnancy test.
I was in complete disbelief.
How could this happen to me? To me?
I was a young woman who grew up in the church, who followed and loved the Lord for most of her life. But I didn't wait to have sex until I was married like I knew I should.
Is this my punishment? I was convinced it was.
I am often ashamed to admit that the choice to have a baby or not was an easy one and I say easy because I felt with every fiber of my being that having a baby was not doable. I was almost 19, off at college, obviously not married, and was barely able to provide for myself. I wanted to be a mother one day, but not today. How could I take care of another life? How could I turn my back on the "awesome" future that I was in the process of making for myself? Adoption was not an option either because I could not imagine carrying my child and then giving it away to strangers.
So on February 1st 2005, I did "it" and afterwards my insides were covered in nothing but shame. The Kayla that I loved and was proud to be died along with my child. In the years that followed, I lived with a guilt so overpowering I didn't feel worthy of God's love. I just didn't understand how God could ever forgive me and even IF He did, how could I ever accept His forgiveness? I was a murder.
I was disgusted with myself. How could He not be disgusted too?
I felt completely separated from Him. So separated in fact that a church was the most uncomfortable place in the world and Christians were those I distanced myself from most. They all reminded me of what I did. How I had fallen from grace and could no longer be a part of that world.
When I met and married my husband and in 2011 became pregnant, I knew I wanted to raise my child in a home focused on the Lord. I also knew that meant going back and getting into church again. I didn't want to for myself, it was purely for the baby that was now in my womb.
In January 2012, God led us to Gateway church and opened doors for us to join a Life Group. As I began befriending these new people, I felt like I could carry on with my dirty secret. I could pass myself off as a person that I wished I was. A person that was raised in the church and never left. Never strayed from the "rules" and never did such a horrible thing. That I could meet with these people once a week, put up my mask, and no one would ever know that along with my baby bump, I was carrying a heavy burden.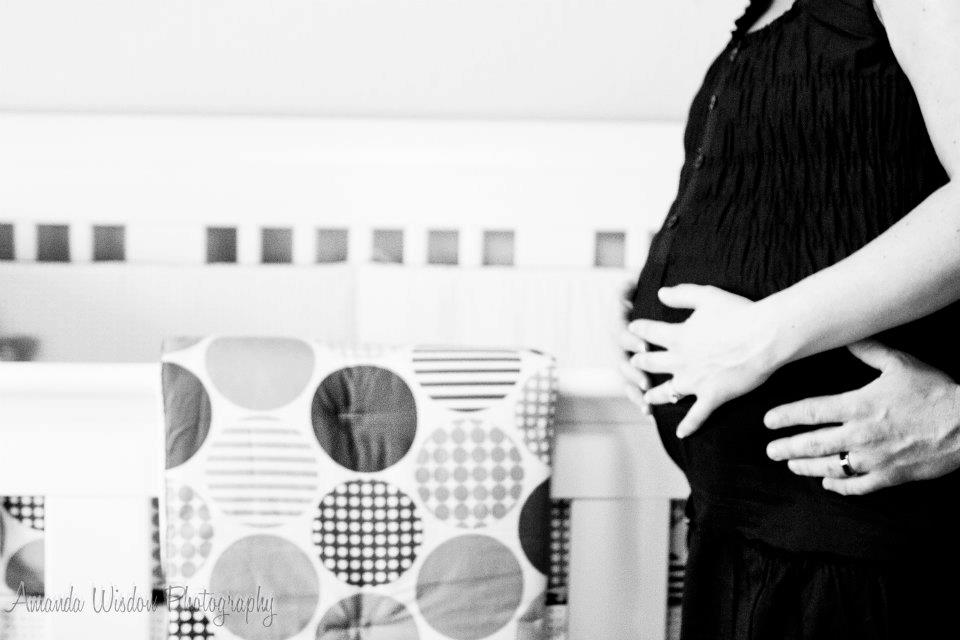 On June 1st 2012 my burden lifted. On this day we brought our son, Keller, home from the hospital. During the drive home, I sat in the backseat with my baby and the most supernatural experience occurred. My body suddenly became warm and a weightless. I felt cozy and a haze came upon me.
Then I heard, "Kayla … Look what I made for you! Don't you see how much I love you? You were forgiven so long ago. Don't you see this?"
The Holy Spirit was in the backseat with me and the Lords forgiveness and grace overwhelmed me. I could not look at my baby without sobbing and I honestly cried most of the rest of the day. All of my tears where coming from my relief that my feelings of brokenness and separation were gone. I cried tears of joy for the feeling of my Daddy's arms again and I finally felt deserving to be there.
In the months that followed, all I wanted to do was thank and praise the Lord. I thanked Him repeatedly for my child, for loving me, for His blessings, but mostly for His forgiveness and grace. My prayer was always "Lord, use me! I'm yours! You have done me this huge favor of forgiving me! What can I do to repay you for this amazing thing you did for me?"
His response was simple … "Tell your story, Kayla."
At first, I will admit, I was hesitant. Scratch that … I was terrified! Me tell the world I had an abortion? Are you insane, God? But I've learned that I'm not telling my story and I'm not telling the world I had an abortion. I'm telling God's story.
God is all about love, forgiveness, and redemption. He's the best Father ever because when we mess up—and we all do in many ways—He still puts His arms around us and calls us His! There is no shame, no judgment. His Love is something I can't understand but it's there, for everyone and especially for those that don't feel worthy of it.
I want my misery to become my ministry. I am not going to let my pride stand in the way of God's Glory. I am proof of what He can do to a broken heart and more than anything, I want people to know that I am finally living in the freedom that I have longed for because I am living in HIS LOVE.
Since 1 out of 3 American women have had an abortion, I know that there is MUCH HEALING that needs to be done in the hearts and lives of so many. To you I say, you are not alone and you don't have to live in shame anymore. Jesus paid for what you did and your sin is not bigger than His sacrifice.
You are loved my sister, and you are redeemed. 
Were you encouraged by today's post? Comment below or contact Kayla directly via Facebook.
Photo Credit: Amanda Wisdow Photography