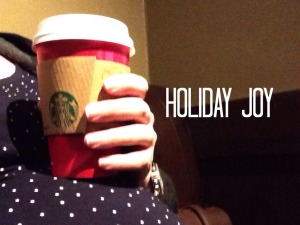 Christmas fever is in full effect over at the Weaver home. In fact, I get to put up the tree a week early this year—t minus 3 days—in light of our lil' mans anticipated arrival. (Normally I have to wait until the day after Thanksgiving!).
As I ring in the holiday season with itty bitty baby pj's, red Starbucks cups and Christmas music on Pandora, I started thinking about what makes Christmas so much fun. Sure, there's the gift giving and feasting, festive decor, time with loved ones, and oodles of chocolates. But I think under it all, we're looking for joy.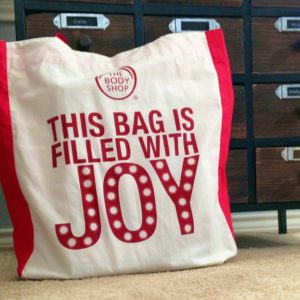 Joy. Great happiness. Comfort. Contentment.
You know the stuff—can't be bought or put on, but sometimes we try.
I could go all spiritual on you, elf ninja style, and talk about how the bright lights and pretty packages remind me of the joy of Christ's birth. But that's not really true. I like the festivities and they have their place.
But they can't bring me joy.
No, the best holiday tidings came with much more simplicity and splendor than my pre-lit garland.
"And in the same region there were shepherds out in the field, keeping watch over their flock by night. And an angel of the Lord appeared to them, and the glory of the Lord shone around them, and they were filled with great fear. And the angel said to them, 'Fear not, for behold, I bring you good news of great joy that will be for all the people. For unto you is born this day in the city of David a Savior, who is Christ the Lord. And this will be a sign for you: you will find a baby wrapped in swaddling cloths and lying in a manger.'" Luke 2:8-12 ESV
I'm reminded that holiday joy—while fun—is short lived. Great joy … real joy … carries us into eternity.