One of the most well-loved blog posts I've ever written is about reading the Bible. More specifically, How to Read the Bible, and Actually Understand It. I love all the questions and feedback I receive each week on how to increase your study of Scripture, so I jumped at the chance to review and giveaway some amazing journaling bibles from Thomas Nelson.
Which one you ask? The NKJV Journal the Word™ Bible.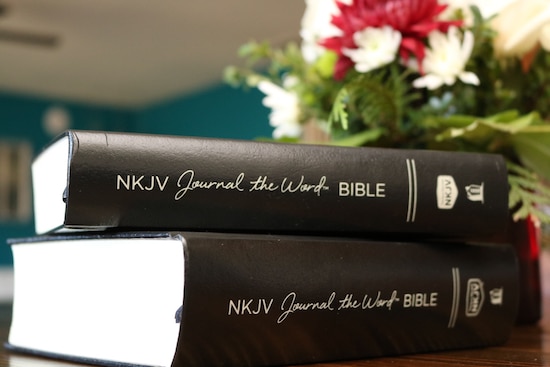 In exchange for my honest opinion, I received a free copy of this Bible and I have 3 copies to give away!
But before we start talking about this edition itself, here's my list of 4 reasons why I love Bible journaling.
1. Meditating on the Word. Creating pretty graphics to correspond to my daily reading keeps me on the page longer. Thinking about what I read, and what each word means. The more I journal, the longer I marinate in the passage.
2. More room for note taking. I'm a writer—obviously—so having the extra-wide margin for note taking is a huge bonus.
3. Creative Expression. I'm the first to admit, I'm not good at drawing and my handwriting needs some work. But sometimes it's fun just to doodle and add scrapbook paper or embellishments. I created a Pinterest Board with traceable art I can print and outline in my Journaling Bible and I also love the products available to aid Bible journaling artistic efforts from friends like Illustrated Faith and Sweet to the Soul.
4. Relaxing. Coloring is fun y'all.
About the Journal The Word Bible
I've seen both the regular print and the large print versions. Both are beautiful and both are heavy. These aren't Bibles you'll want to tote around every day in your purse. I love that they come in sturdy hardcover binding, each copy feels like it will last for many years. In the image below, the Bible on the left is the regular print, and the large print is on the right.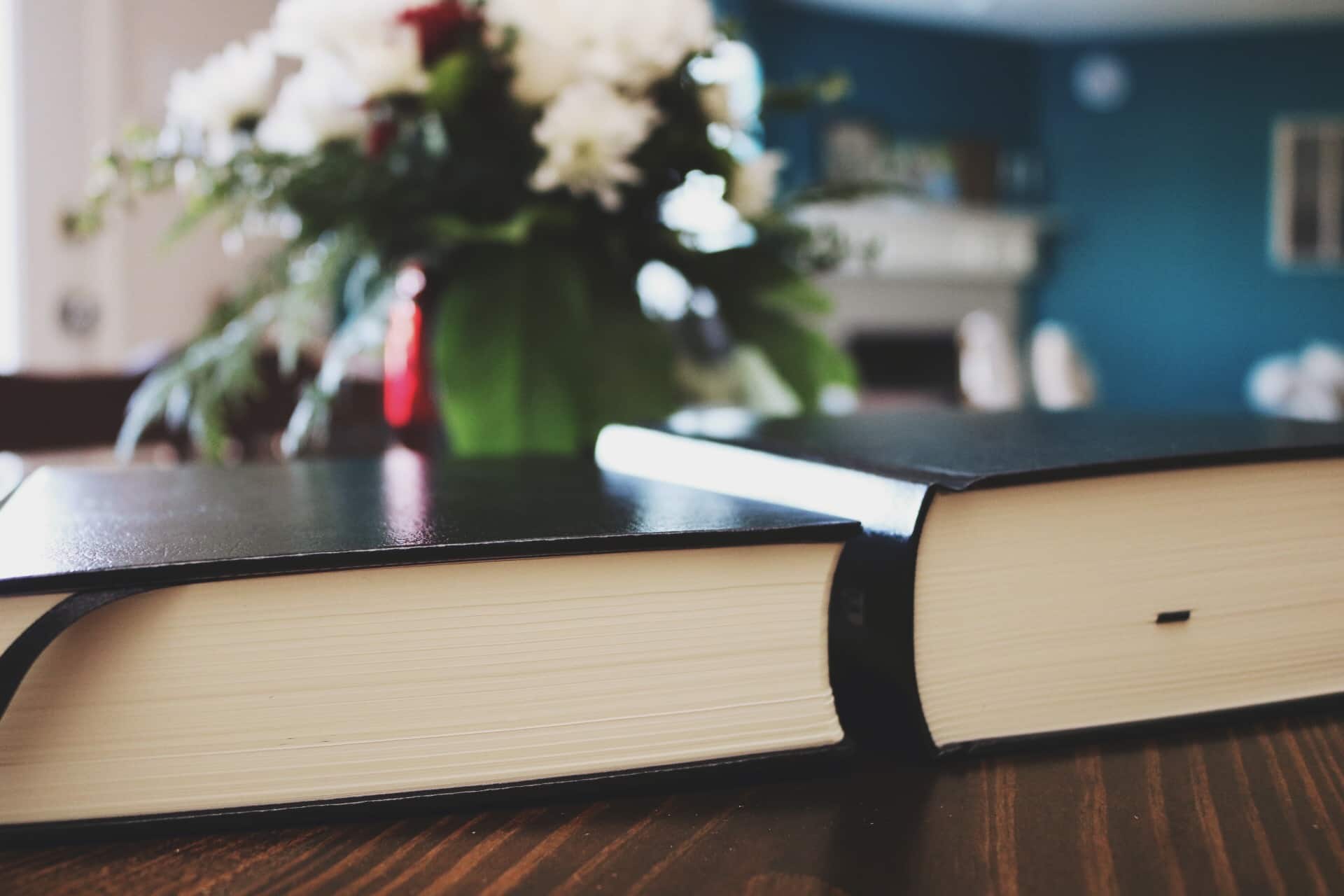 Like most journaling Bibles, the extra-wide margins provide ample space for taking notes, and the Scripture is printed in 1 column as opposed to the regular 2 column layout of a typical study Bible. If you like to use a concordance in the back of your Bible, maps, or historical introductions at the front of each book, use another Bible for that. This one is set up to maximize journaling space, so those other pages aren't included.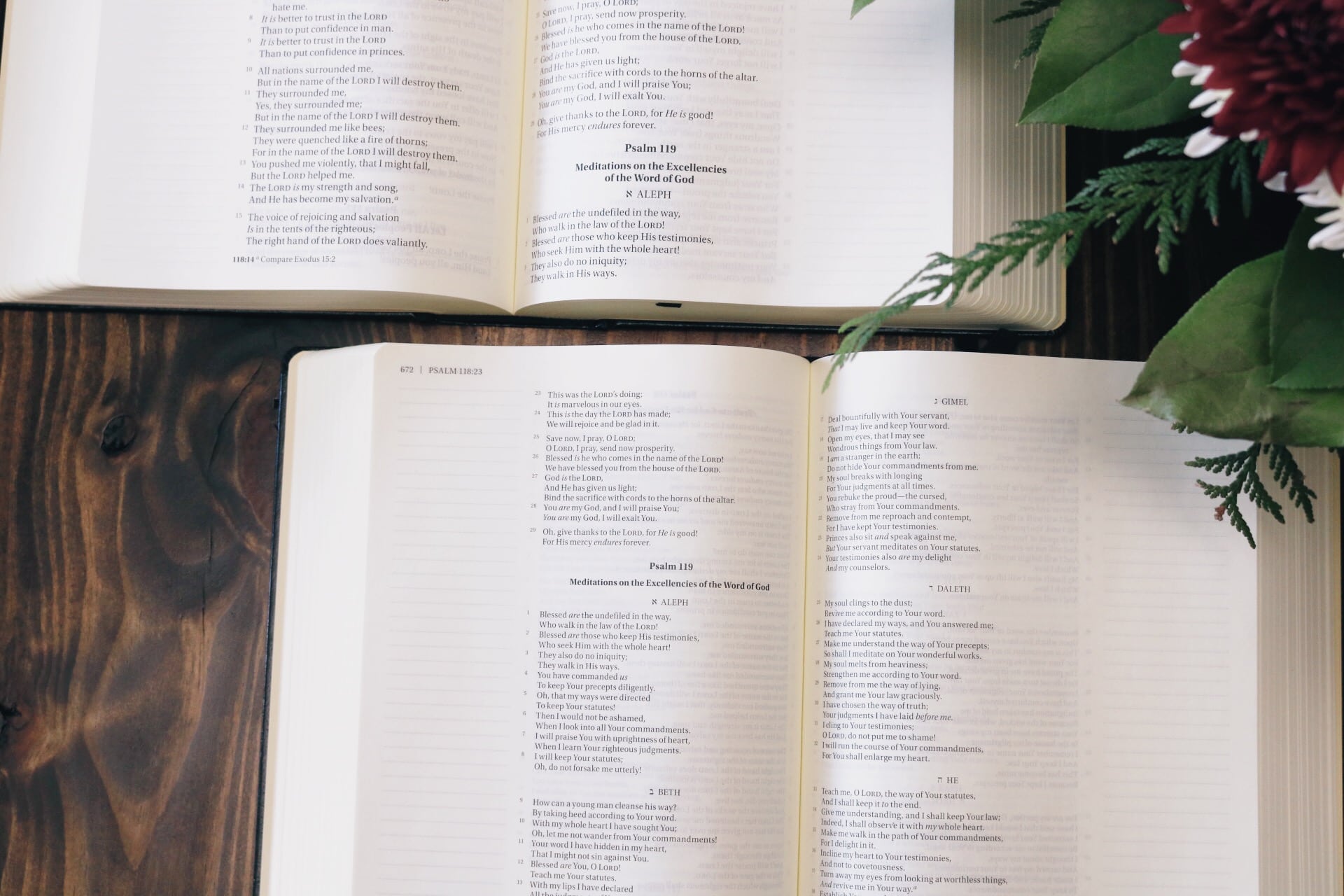 Other features include:
cream-colored pages
lightly lined column for notes
thick pages. These pages are much thicker than the fragile pages in most of my other Bibles, but some regular pens may still mark through to the backside of the page. I use pens made for journaling so they don't bleed through.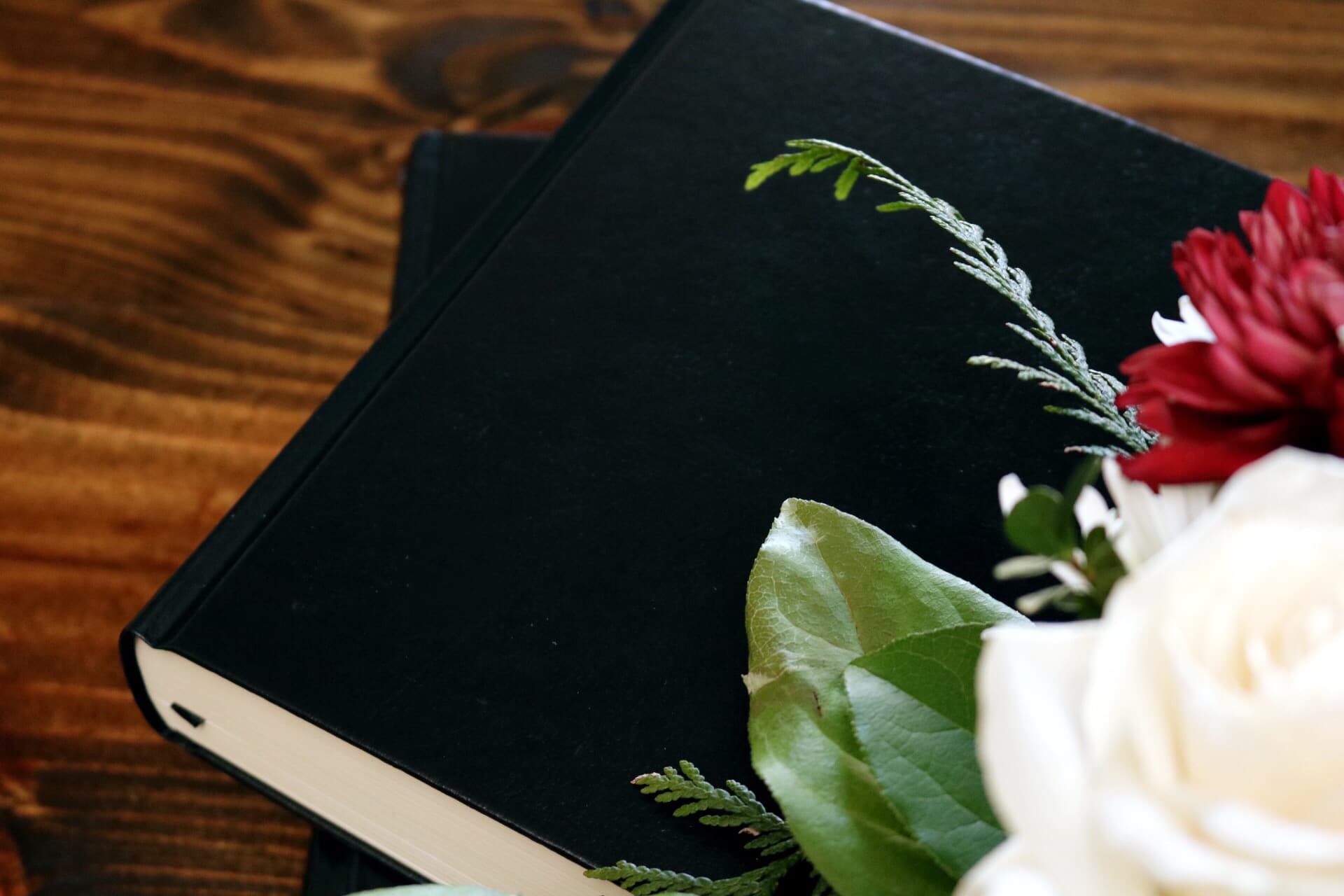 The Giveaway
Ready to win your very own Journal the Word™ Bible? Here's how to enter:
Live in the United States. (No international shipping, sorry.)
Comment on my Facebook page with something you enjoy—or hope to enjoy—about Bible journaling. All comments must be made by Wednesday December 7th to be entered in the drawing.
Three winners will be chosen at random because I have three Bibles to giveaway. Two are large print and one is regular size, and all are amazing NKJV Journal the Word™ Bibles.
Pretty easy, right? Don't miss your chance to win, come join the discussion. Or click here to buy a copy on Amazon.com via my Amazon Affiliate link.