I can't believe we're in February already! Here's an incredible repost from Ashley (a friend from The Influence Network) about taking a few moments to reflect. And be sure to check out the amazing resources she lists below to aid in our moments of reflection! 🙂
—
Sundays are for reflection, family, rest, church and regrouping. Whether you go to church, watch church online, want to go or haven't been ever—this is for you.
I had the opportunity today to have some alone time. Now I don't mean the semi-alone time that Moms occasionally get when the littles are napping. I mean my daughter went to go hang out with some other family and I have been able to escape a little and re-center. I am so thankful for little moments like this because again I can really reflect and regroup.
When is the last time you had that moment? When did you last get alone and reflect?
I think that is one of the hardest things to do-and often the scariest. It isn't that we do not have time, it is that we do not make the time for those things that can be fearful and unknown. I am of the belief though that when we get alone, talk to God and get real, He wants us to speak our heart, He wants to listen and stay a little longer.
Please listen to this video in its entirety and read the lyrics.
Right? Soooooo good. I'll wait you go ahead and grab a box of Kleenex. Seriously amazing.
Okay, so what is all this about you may be asking. Well this video was found on this really amazing woman's blog: Jess Connolly. She started a group with some other women called: The Influence Network. This group is so inspirational and has so many great resources for women who want to make a difference. Who want to live beyond and impact others. They help cultivate passions and energy and their awesome!
This group is amazing and really helps me stir those passions inside while finding balance in my own life. I mean isn't that awesome and great news!?
When you are able to get alone next try the resources listed above for some direction. Specifically though I recommend:
These are just a few places that I visit for inspiration when I feel the Facebook pull wanting to take over. I want to get away from the glazed over blur of browsing and get some real truth and vision from people just like you who want to make a difference.
About Ashley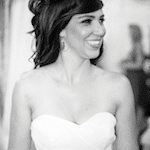 Hey! My name is Ashley and I blog over at yearnlovegrow!
Most days you can find me giggling with my zany 17 month old daughter in sunny southern California where I reside with my wonderful hubs.  Dabbling on my guitar, making others laugh, and eating oreos and milk are some of the many things that make happy.  I of course, like most bloggers love the frothy goodness of a good latte and greatly enjoy buying a good coffee mug. Thank you for checking out my tiny corner and I hope you enjoy!