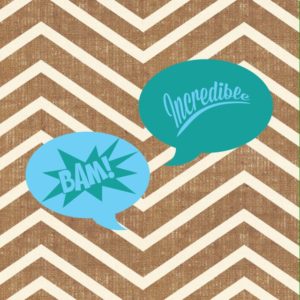 I contend with several voices in my head. Or rather, some of these voices contend with me—vying for the position of loudest influence.
Sometimes the less desirable opinions are easy to identify. Blatant lies meant to distract or detour. Other times, I struggle to weigh their validity, especially when it agrees with my own concerns.
In times like this, I'm grateful for the opportunity to look at the fruit.
"But the wisdom from above is first pure, then peaceable, gentle, open to reason, full of mercy and good fruits, impartial and sincere." James 3:17 ESV
"Beware of false prophets, who come to you in sheep's clothing but inwardly are ravenous wolves. You will recognize them by their fruits. Are grapes gathered from thornbushes, or figs from thistles? So, every healthy tree bears good fruit, but the diseased tree bears bad fruit. A healthy tree cannot bear bad fruit, nor can a diseased tree bear good fruit. Every tree that does not bear good fruit is cut down and thrown into the fire." Matthew 17:15-20 ESV
Recently, I struggled to figure out if a "conviction" in my head was really conviction at all. It didn't feel like normal conviction from God, nor did it feel like condemnation from the enemy. Still, I struggled. I felt bad. But without good reason. When taking it to the Lord, He reminded me to check the fruit. And here's the question I came away with:
Are you feeling conviction (God), condemnation (the enemy), or insecurity (you)?
This simple question gave me a way to check the validity of my own inner voice, as I'm often driven by my own insecurities. Sure, they feel like convictions, but the motivation isn't to draw me closer to the Father or to implant more of His heart. Insecurity is about me. How I'm perceived. How I feel. Ultimately, this inner voice produces selfish actions because it can't be impartial—it's all about me.
This simple little question is rocking my world and I wanted to share it with you to hopefully bring a bit more freedom to your Monday. My insecurities rise up all over the place. What do they think? If I was a better [fill in the blank], then I would be … I wish I was more like … They keep me running everywhere, constantly trying to catch up. Condemnation is no better, as it leaves me broken and discouraged. When these voices rise up in my mind, I choose to weigh the fruit. What is this word/thought/feeling producing in my spirit? Only then can I discern between these inner voices and give my attention to the One who truly matters.
Join Us for Make A Difference Mondays

[inlinkz_linkup id=453106 mode=1]

[jetpack_subscription_form]