"Start where you are. Use what you have. Do what you can." – Arthur Ashe
I love this quote from the late Arthur Robert Ashe, Jr., famed professional tennis player and human rights activist. He's also credited with these inspiring words:
"From what we get, we can make a living. What we give; however, makes a life."
Let these words resonate in your heart.
Today may be about achieving grand goals or overwhelming victory. Or the sunrise may have found you running near empty. Exhausted from a rough night with the baby or trying desperately to juggle an overflowing plate of responsibilities. Maybe today is not the day you clean the entire house or land the dream job. But today is about starting.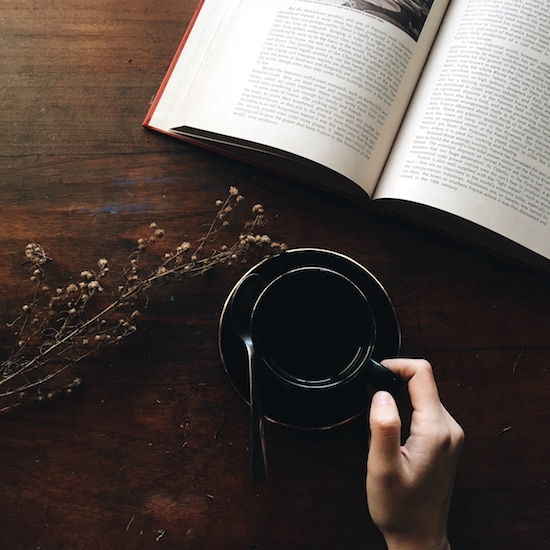 Start right where you are.
Not wishing you were someone else, somewhere else, or had something else. Just you. Right at your desk, your comfy chair, or kitchen table. Begin anew today. What you give in these next hours contributes to the life you're building for your family.
Use what you have. Do what you can.
That is enough.
You're not failing if it's not perfect or grandiose, you're starting.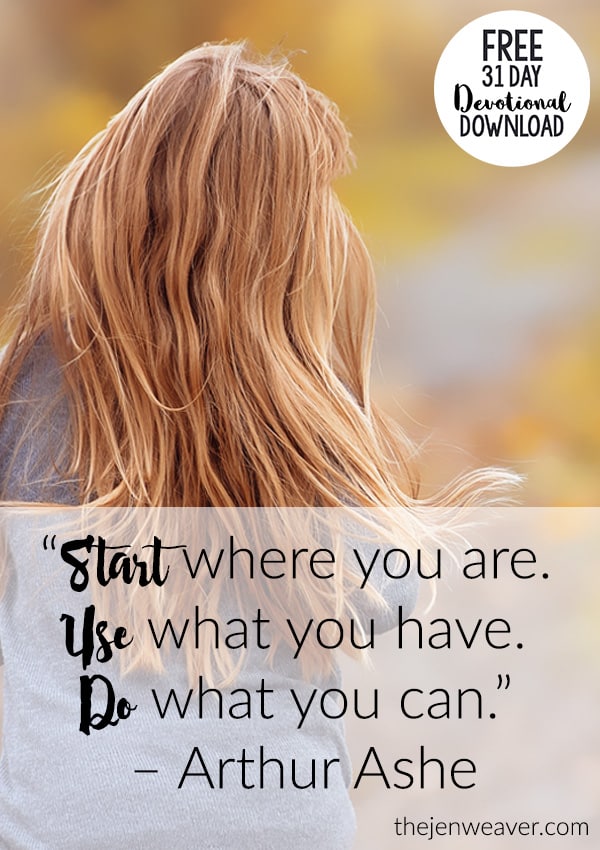 Think of David's start as a shepherd boy, Joseph's early years in Egypt, and Esther before she became queen. They each worked diligently with what they had and God blessed their faithfulness, using them to fulfill great purposes.
So today, we start where we are. And … go! 🙂
This post is an excerpt from my FREE DEVOTIONAL: 31 Days of Encouragement. Click here to download your full copy!