My task list is out of control. Not in the "I can't possibly manage it" kinda way—although those days happen. No right now it's more unruly in the "Hindering me from what's important" methodology.
As a recovering task-a-holic, it's important that I keep my to-do list in proper perspective. And my most recent wake-up call: email.
I get way too much email. Period.
Daily digests. Blog updates I'd love to read but never find the time. Alerts from social media. Ads from companies I don't even shop at because I like the photos and think they may "inspire me." Daily coupons from stores I shop at twice a year. Google alerts. Ads from stores I'd shop at if I had the money. Oh and then the ads I really want. Newsletters. Articles. Industry updates I tell myself I'll go back and read another day. Brands I like. Magazines I once subscribed to. It's seriously a bit embarrassing when I start writing it all out.
I'm not even sure how it got so out of hand.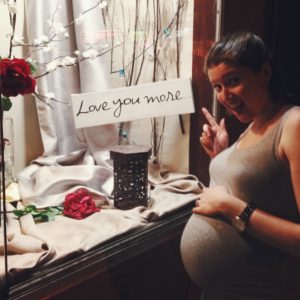 But here I am with over 1,500 new emails from the last 30 days and I'm missing emails from real living-and-breathing people because their messages get lost in the shuffle. 
It's time for a change. So today, I've spent some serious time updating subscription preferences. Yes, I'm unsubscribing from a lot of needless emails, but big picture, I'm talking about the life perspective I subscribe to. It's not okay with me that my day, my tasks, or my time can be so cluttered with things that I miss out on the people. I'm streamlining my life to make more room for what really matters.
So much of making a difference hinges upon our ability to see people as people. To look past/through/above the tasks and emails of the day and connect on a human level. And that's a life perspective I fully subscribe to.
My inbox doesn't stand a chance.
P.S. I'm now down to 368 new emails in the last 30 days! What do you do to manage your inbox?
Join Us For Make A Difference Mondays

[inlinkz_linkup id=453103 mode=1]

[jetpack_subscription_form]