God is opening some serious doors right now. Ancient carved behemoths with heavy hardware. Dreams larger than my imagination. Hopes so big I almost haven't had enough faith to believe for them.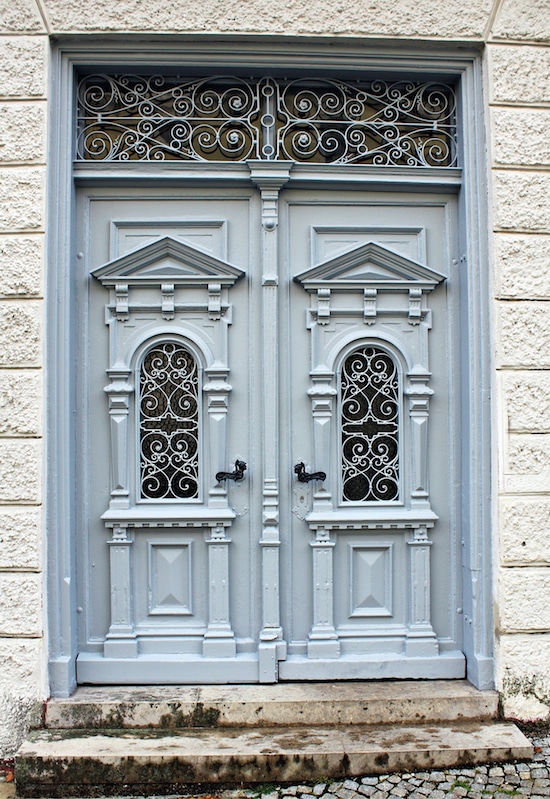 But right smack in the doorway of God's provision, I'm distracted by little things.
When we're called to serve … lead … minister, it isn't about us. Not about how polished or awkward we look, our agenda, or self promotion. It's about what God is doing.
But sometimes when I get done teaching a class or speaking at an event, I replay mistakes in my mind. I rack my brain for things I could have said better. Stronger inflection or stage presence. A softer hand or better example.
I compare my writing style with another author's. Wishing my craft … tone … word choice … mirrored even a little of their creative genius.
I'll look at a group photo and wish I looked as put-together as my friends. Or at least that my shoulders weren't crooked (you laugh, but seriously.)
I've told God that He's given my calling, my heart desires, to the wrong Jen. That He'd be better served if He planted these things in a more prominent woman—a Jen Hatmaker instead of a Jen Weaver.
Doubts hang heavy. I zero in on my flaws, and turn beautiful events into moments of discouragement. (click here for more help overcoming doubt)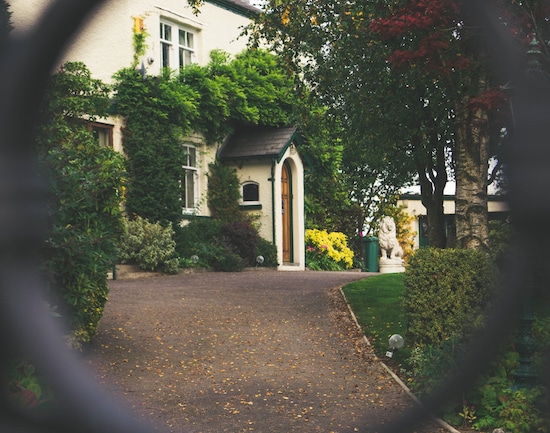 In the middle of one of those demoralizing self-conversations, God broke through my funk.
Hey you, see this entryway in front of you? The one you've prayed for? The ministry thick in your spirit? The job of your dreams? Walk. Through. The. Door.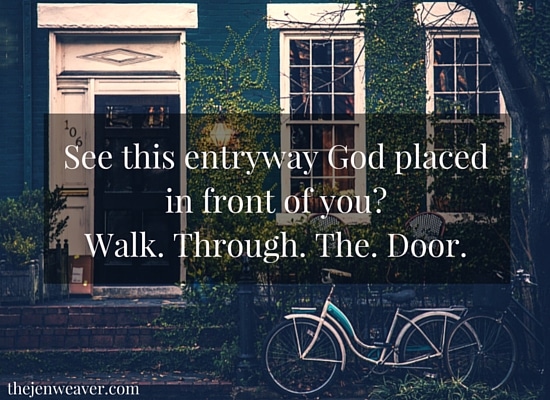 Now is not the time to question my qualifications. To pick at the reasons I don't measure up. What a waste, to look the gift of God in the face, but focus on my flaws instead of His faithfulness.
Humble yourselves, therefore, under the mighty hand of God so that at the proper time he may exalt you, casting all your anxieties on him, because he cares for you. Be sober-minded; be watchful. Your adversary the devil prowls around like a roaring lion, seeking someone to devour (1 Peter 5:6-8, ESV).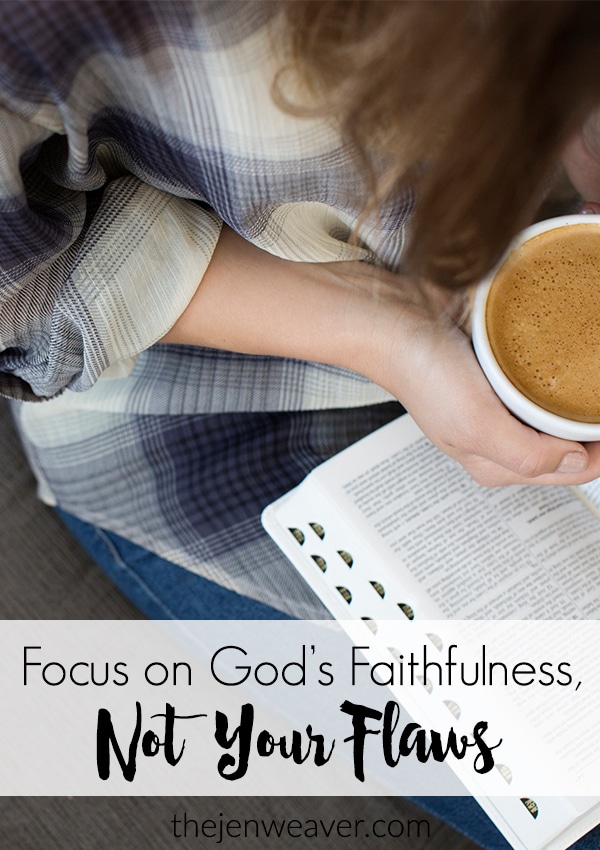 So here's what I'm learning:
We get to stay humble. How much better to look at the things we've done, and the opportunities before us, with gratitude that God goes with us. We are not alone. Pride comes on both sides of the spectrum—I'm so great, and I'm scum. Neither are true or healthy.
Cast your anxieties because He cares for you. We can give our insecurities to Jesus. Even the dumb little ones, like I wish my eyes didn't squint so much when I smiled. We give them to Him so He takes them away. Not so He can commiserate in our misery. Those things not worth thinking about? We can choose not to dwell on them anymore.
God exalts at the proper time. These big things God is doing, I've worked for them, prayed for them for years. Some of them for decades. But God is doing them. He knows all my flaws and invites me to the table anyway. My crazy mess isn't a surprise or a distraction to Him. It's only an issue when it's a distraction to me. We get to prove faithful, prove faithful, prove faithful. And when we falter, we repent, return to God, and prove faithful.
Be watchful because the enemy is on the prowl. It's just like the enemy to distract from a move of God with insecurities of self. The discourager can't get to us when we've walked into the house. He skulks about outside. We need to stop lingering in the doorway, wishing we brought prettier gifts so we could come inside and join the party. Get in the house! Walk through the door! God is doing something spectacular inside.
If this post encouraged you, please share. Plus, I'd love to hear from you! Please drop me a line or comment on this site or on social media.