In short, "prayer life" means "how do you stay in ongoing communication with God?" See church services, group Bible studies and prayer meetings are occasional. But it's hard to grow a relationship within the constraints of planned events during limited time slots.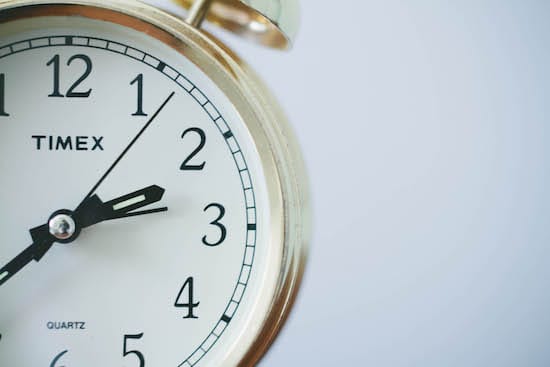 I think back to the early years of my dating relationship with Jared. We'd have planned dates of course, but once we were in a relationship, we'd talk all the time. Texting throughout the day, sitting together for meals and church services. Serving alongside one another in ministry, hanging out with friends. We became part of each other's lives.
How humorous it'd be to think I could grow a deep relationship with the man if we only talked on date night.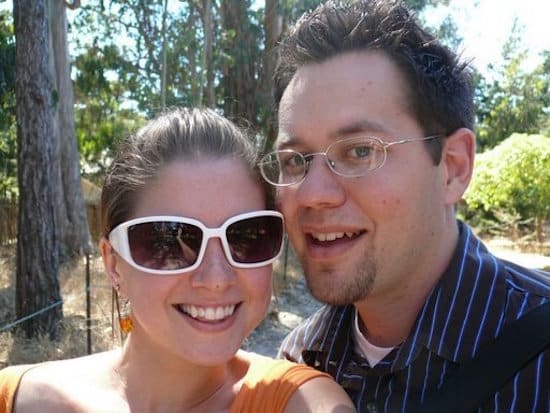 Ah, we were so young!
But back to the question at hand …
What does your prayer life look like?
This is by no means a recipe for what anyone else's prayer life should look like. Your relationship with your spouse will look different from mine, and so will your relationship with Jesus. Why? Because you and I are different. And Christ wants to connect with our hearts individually. Personally. Directly. Uniquely.
So Jen's prayer life …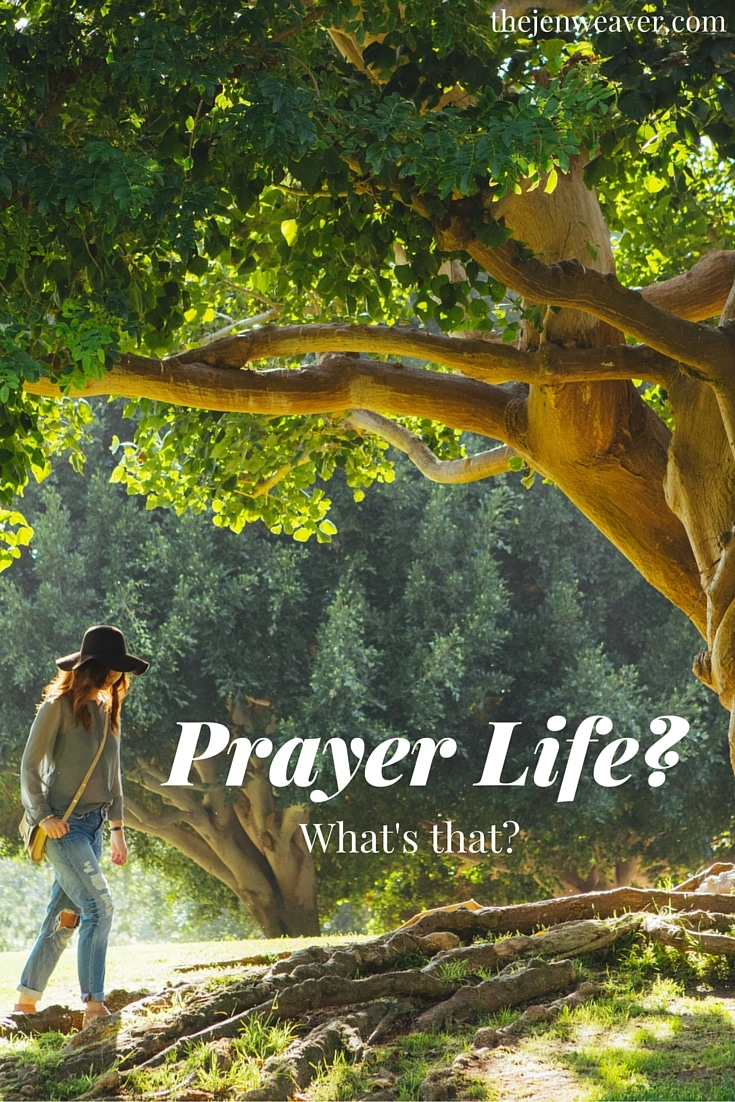 Sometimes I daydream about spending hours on end, cuddled with my bible and my Jesus under a Narnia worthy oak tree in the middle of a peaceful bug-free meadow. But my prayer life is most marked by rest and hustle.
I come to God, often in the mornings before things get loud and busy, and rest with Him. We talk a bit, both Him and me, listening and sharing. Then I sit. Sometimes with worship music, often with a cup of coffee in my hand, and I just enjoy His presence. I soak, letting go of the things—often writing lists for later so I can get the day's tasks out of my brain—and focus on Jesus.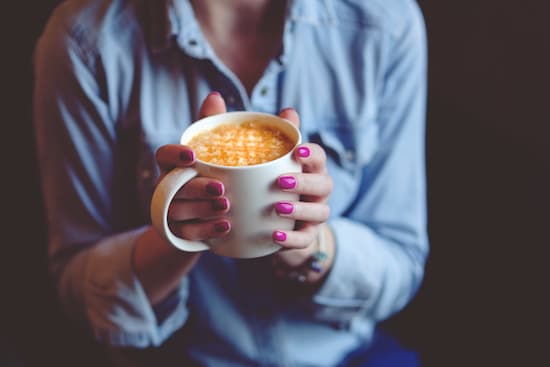 Somedays this steeping period lasts an hour, other times it's 15 minutes. But no matter the amount, my purpose is the same: to connect with Jesus. Once upon a time, it was all about the numbers for me. How long I prayed, how much I read, how many days I fasted. That always came back empty because I was trying to be a Christian without building a relationship with Christ. Now, I'm getting to know Jesus. Growing familiar with His voice through prayer and His Word. (Bonus post: How To Read The Bible)
I love starting these prayer times with worship, even if it's just one song, to help me gain right perspective and focus my attention on God instead of me and what I want to ask for. To attribute worth to Him. My favorite songs right now? Fall Afresh by Jeremy Riddle and You're Beautiful by Phil Wickham.
So we have our time to connect just us, and then I work to stay with Jesus in the hustle. I want Christ to know that I love Him by the way I spend time with Him. Some days I fail at that. Other days I show my love better.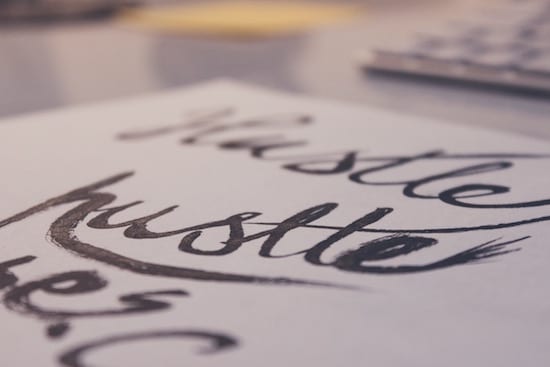 When I'm working. Writing. Parenting. Errand-ing. We talk together through the day. I ask for His perspective of things. For Him to help me in my weaknesses and to overcome my insecurities. To let me in on what He's doing so I can participate, not just fly by unaware of His move because of my own to-do lists.
I set alarms and calendar reminders to pull me out of the hustle and spend a moment in rest. To pause and talk with Him or reconsider my steps. Realign my attitude. Refocus my activity. I ask God to talk with me throughout the day, to arrest my attention with the things that matter to Him.
Because a prayer life is part of life. Messy, unpredictable, changing, inspiring, life.
I'm so grateful we don't have to go it alone.
What does your prayer life look like? Or do you have a question of your own? Please share in the comments!
Subscribe
Receive more awesomeness in your inbox.