Prayer is one of those Christian words we talk about all the time. You know, like Bible and forgiveness. But what does it mean? Along the same lines of How to Read the Bible (and actually understand it). I come to you with a few thoughts on …
How to Pray: 5 Steps for Beginners
1. Talk with God.
Duh, right? But don't glance over this truth—it's the foundation of your prayer life.
God wants to talk with you when you pray. Not to be talked at or to whisper yell His quiet instruction from afar. Prayer is two-way communication with the Lord.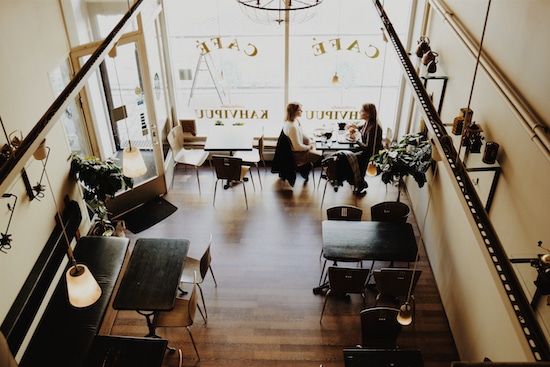 Consider how you interact with a friend, both listening and speaking. If you meet up for coffee and your friend spends the whole time talking about herself, what she wants, what she's doing, her issues, her hopes, and doesn't leave a second for you to speak or to share from your heart as well, that relationship isn't going to last long.
Come to God to hear what He has to say and to share what's on your heart. Plan space in your "prayer time" to listen to Him, whether that's sitting quietly, or reading His Word and asking Him to speak to you through it.
2. Let it be real prayer, not a production.
For years I had a fake prayer life. I said words to sound good. Logged "quiet time" to appear spiritual. That left me empty, lonely, and discouraged because prayer isn't a production.
Don't get distracted by fancy words or trying to sound eloquent. The Lord is not withholding something until you say the magic words. He wants to talk with you. To grow in relationship.
Years ago I was out with a team doing street ministry and had the chance to pray with a homeless man as he came to Christ. My teammate and I asked if this gentleman wanted to repeat a prayer after us, or if he wanted to pray one himself—he chose the latter. And this man was ready to receive Jesus.
I still tear up when I recall his prayer of salvation. So genuine. Heartfelt. Moved by God's forgiveness, He asked Jesus to come into his heart as his Lord and Savior. And every other word was a profanity.
Dear Jesus, Thank you for forgiving such a [blankity blank] sinner like me. I ask that you come into my [blankity blankity] heart and make me clean from all the [blank blank blankity] stuff I've been doing …
I am not advocating the use of cuss words in our communication with God. But you have to know, God heard this man. He met him where he was, there in the mess of it all. And forgave him. And loved him. He wants to do the same for you. Let Jesus hear the genuine prayers of your heart. Talk with him in your real voice.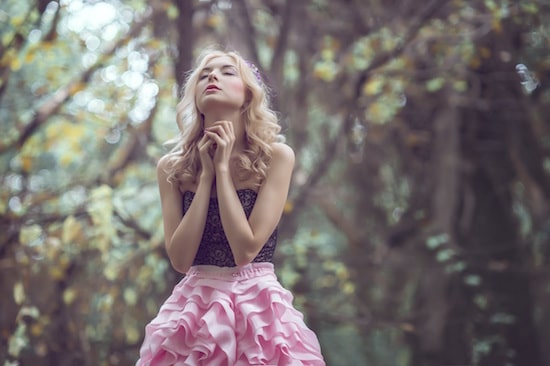 Side note: A prayer trend that totally cracks me up is when we integrate "Lord God" or "Father God" repeatedly in our prayers. It'd be like the two of us having a conversation and you keep saying, "Oh Jen, I wanted to tell you … Sweet friend, Jen, the other day … Jen Weaver, could you please, Jen, friend Jen, please …. " LOL. God hasn't forgotten that you're talking with Him, and there are no extra prayer points for repeating His name. 🙂
3. The Lord's Prayer.
Most of us have heard the Lord's Prayer. Likely in King James version.
Our Father which art in heaven, Hallowed be thy name.

Thy kingdom come, Thy will be done in earth, as it is in heaven.

Give us this day our daily bread.

And forgive us our debts, as we forgive our debtors.

And lead us not into temptation, but deliver us from evil: For thine is the kingdom, and the power, and the glory, for ever.

Amen. (Matthew 6:9–13, KJV)
A) You don't need to talk to God in King James speak. (Praise His name, I always mess up my thy's and thou's) 😉
B) Jesus didn't offer this prayer to the disciples as what to pray, but as instruction about how to pray. Here are a few lessons I've learned from it:
Recognize God's holiness. Yes, He let's us come to Him just as we are. But that's because he's merciful, not because He's not holy. I often begin times of prayer with worship to get right perspective.
Pray for His will. More important, and better than what I want is what God wants. I want His will carried out in my life, and remembering this causes me to spend time listening to Him and watching for what He does. (P.S. There are verses in the Bible that flat out say "This is God's will for you." Pray those things over your life and you know you are 100% praying in God's will!)
Trust Him to provide. Bring your requests before Him.
Ask for forgiveness for your sins. Salvation cleanses us. But we sin. All. The. Time. I am constantly asking God for forgiveness, and I am learning to forgive others freely.
Ask Him to help you to overcome the enemy.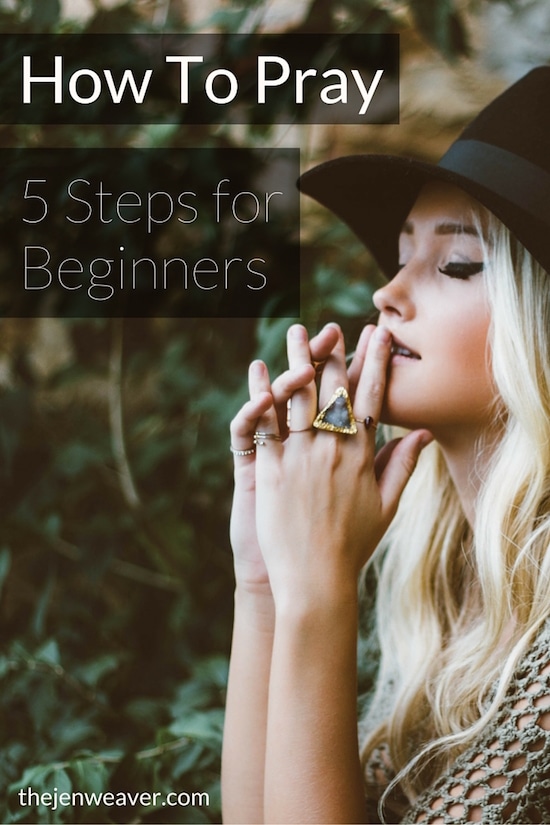 Have you learned something from Matthew 6 that I didn't mention? Please add to this conversation in the comments below!
4. Pray continually.
We all have lives. I'm not saying you need to sit in a quiet room for hours and hours a day to talk with God. He's everywhere. Hears everything.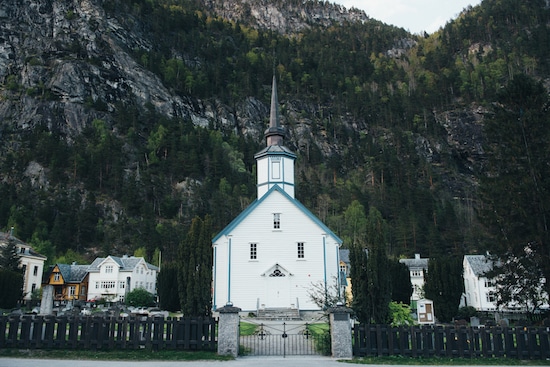 You don't need to be in church to talk with God. Communicate with Him as you go about your day. Keep the conversation going. Thank Him for things. Lift up a request. Admire His creation.
Rejoice always, pray without ceasing, give thanks in all circumstances; for this is the will of God in Christ Jesus for you. (1 Thessalonians 5:16-18)
If it's hard for you to remember to talk with God throughout the day, create reminders for yourself. Set an alarm to go off on your phone. Leave sticky notes in your car with things to pray for. Yes, block off specific time to focus on your communication with Him. Even if it's 5 minutes. But don't let that hinder you from hanging out with Jesus during the rest of your day.
5. Pay attention to how God answers.
He will answer you. Guaranteed. His answers will come as "Yes", "No", or "Not yet." But there's always an answer. Sometimes I've felt like God ignores my prayer when, really, I don't want the answer He gives.
More than just hearing what He says, watch what God does. How does He move on your behalf? If He said no to something, what doors did He open instead? You may want to record these things, because looking back at how God moves will build your faith!
P.S. You may also enjoy these posts, on prayer Learning To Pray Q&A, What Is A Prayer Life?, and When You Don't Have Time To Pray.
Or these ones on How to Read the Bible and How We're Women of the Bible.
Do you have a question about prayer? Please comment below or reach out online!
Subscribe
Receive more awesomeness in your inbox.