You, beautiful woman, are powerful.
Daughter of the King of Heaven. Masterfully created in His image.
You've received a message. A passion. A love. A dream. And God will continue to supply all you need to accomplish it.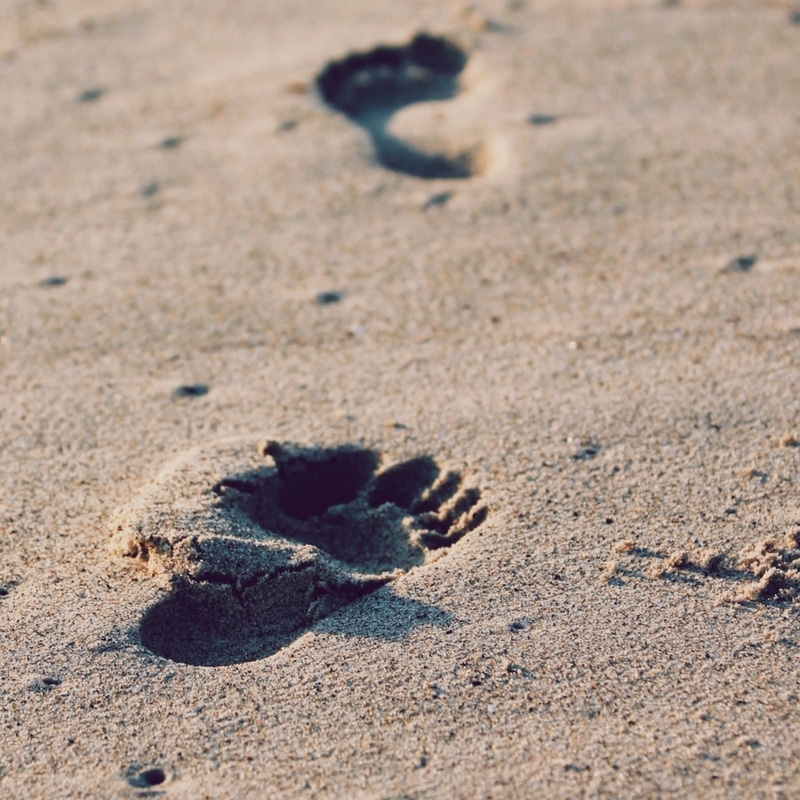 God gives not only the mission, but the power to carry it to completion. Not to shrink back in fear. The opposite of timidity. You are not faint-hearted. You are powerful, endowed with love and blessed with self-discipline.
Embrace who you are.
It's not a vision of who you could be, or inspiration of what you'd like to be. It's how God created you and what His Spirit has already imparted in your life. We're not talking about a could be, should be, wish it would be scenario. It's real life. Right now.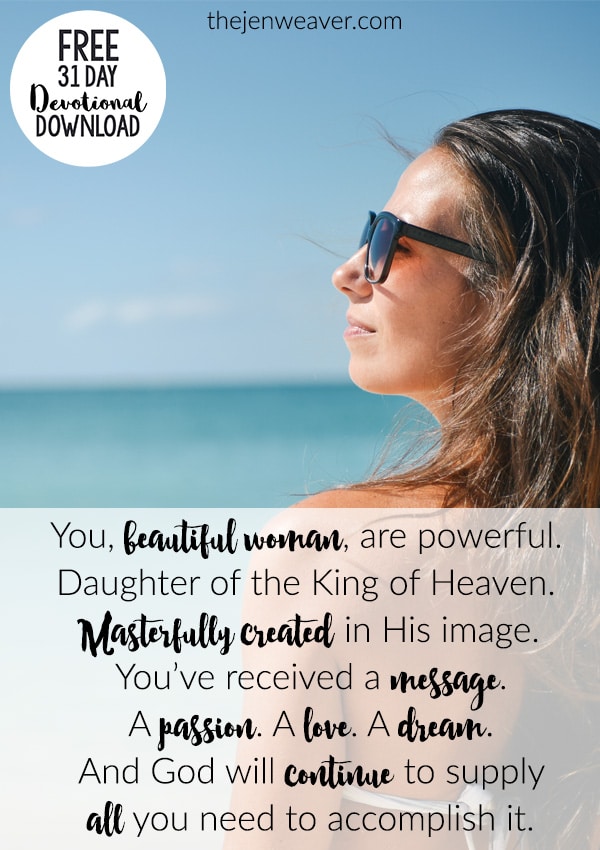 So seize the charge. Make this moment matter.
You, beautiful woman, are powerful.
For the Spirit God gave us does not make us timid, but gives us power, love and self-discipline.

(2 Timothy 1:7)
This post is an excerpt from my FREE 31 Days Devotional. Click here to get your copy.