When You Don't Have Time To Pray
This season I'm in … it's a bit crazy. I don't like saying life is "busy" so, life is … full. A good full.
Lots of activity surrounding exciting opportunities. And then the everyday life things like drives to daycare, conference calls, laundry baskets and last-minute trips to the grocery store for bananas because we ran out. (Dillon loves bananas, he's two-years-old and it's his favorite food EVER.)
If you ever feel like you don't have time/brain-space/energy/room to pray, I can relate. Day job, family life, book launch, church ministry, the days all runs together. But it's in these seasons that we especially need to pray. So in the interest of time, and to be as helpful as possible, here are five tips for when you don't have time to pray.
1. Start with worship.
Worship adjusts my perspective. If I start out with prayer, my words are often stressed and heavy. But when I begin with worship, I remind my spirit of the God I serve. I celebrate His goodness and fix my gaze on Him over my circumstances. Then when I start to pray, my words are expectant and faith-filled. If you're looking for some songs to add to your worship playlist, these are a few of my current faves:
2. Use the time you have.
Don't limit "quiet time" to a full hour of alone time with God with a Bible, a notebook, and a silent home before the sun comes up. If that's what works for you, great! But if your time of prayer in this season begins with 3 minutes on the floor of your bedroom closet before you scrounge around for a semi-clean pair of jeans, do it! Spend the 3 minutes! God's not discounting that time, He wants to spend it with you.
P.S. Time with God doesn't need to be in the morning either. Personally, I find it helpful to start with some time in the morning, but often have lengthier blocks of study and prayer in the evenings after my son has gone to bed.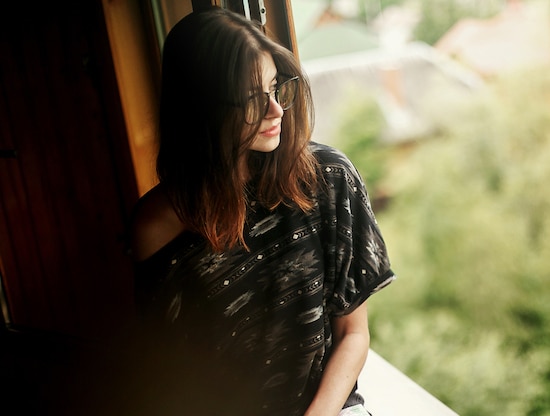 3. Continue the conversation.
1 Thessalonians 5:16 encourages us to pray without ceasing. So for me, that means I continue my conversation with the Lord throughout my day. We talk in the shower, in the car, in the grocery checkout line—although not out-loud in the store 'cause that would be weird. 🙂
P.S.S. If you're not sure how to pray, check out this post: How to Pray: 5 Steps for Beginners
4. Make it practical.
I'm getting super granular here with some practical steps I implement on a daily basis. Use these to help you brainstorm what practical steps make most sense for you.
I use a worship song as my alarm clock to help me wake up thinking of Jesus. Usually I end up hating whatever noise I set as my alarm, BUT I've been using "Fall Afresh" Jeremy Riddle as my phone alarm for several months now, and I still love it. Something about the beginning lyrics really prompts my spirit in the right direction: "Awaken, my soul, come awake."
I spend time literally on my face. Something about the intentional posture of kneeling before the Lord in humility and reverence helps me focus my worship and prayer. Yes, I pray while washing my hair and driving, but I set-aside time daily in consecrated stillness before God.
I use a prayer app called "Echo." It's free and lets you set prayer reminders for specific days or times of day. If you don't want to use that app, simply set reminders on your phone, or put a time slot in your planner that's your coffee date with the Lord.
Memorize a verse that will prompt you to connect with God.
For me, it's eight words from Mark chapter 10. In this passage, Jesus is heals blind Bartimaeus. Jesus hears Bartimaeus crying out for mercy and tells those with him to call Bartimaeus over to them. This is what they say: "Take heart. Get up; he is calling you."
And throwing off his cloak, he sprang up and came to Jesus. And Jesus said to him, "What do you want me to do for you?" And the blind man said to him, "Rabbi, let me recover my sight." And Jesus said to him, "Go your way; your faith has made you well." And immediately he recovered his sight and followed him on the way. (Mark 10:49–52, ESV)
I love this passage because of their words to the blind man, and his response to Jesus. When I am slow to pray, I repeat this verse to my heart. In this season, when it can feel difficult to find the resources in my day to allocate to prayer, when I too have a heart crying out for mercy and provision in my need, I want to spring up and come to Jesus.
5. Take heart. Get up; Jesus is calling you.
Subscribe
Receive more awesomeness in your inbox.