Episode #111 What's the Community You Really Need? – Reconstructing Faith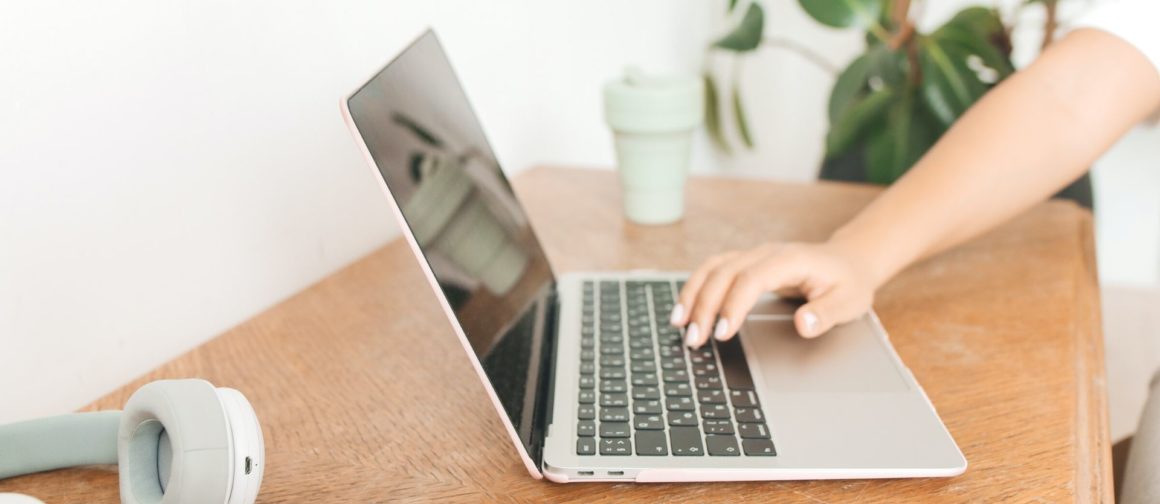 From Today's Episode:
Welcome! We're in our Reconstructing Faith Series and today's topic is What's the Community You Really Need?
Verse
Romans 12:2; Proverbs 18:1-2; Proverbs 4:23; Hebrews 10:24-25
Quick Links
Subscribe below for your Free Download of the Conversational Journaling Pages
Question
God, what's something you want to talk with me about when it comes to the community that I want and need?
Here's the episode transcript
Hey friends, it's Jen. And as we launch into today's episode, I realized I haven't drawn your attention to the show notes here for a little bit. We list out the scripture references, and the question to go and ask God. There's also a link to the full episode transcript and a place for you to sign up for the free download of our journaling pages.
I love writing down the conversations that I have with God. It makes it a great tool to go back and reflect on and see how he's answered my prayers and how we've gotten to continue in conversations over time. And so I encourage you to take advantage of those resources.
Today we're talking about the power of community. And that's something that a lot of us long to experience more of when it comes to our faith.
In Romans chapter 12, we're exhorted not to be conformed any longer to the patterns of this world, but to be transformed in the renewing of our minds (Romans 12:2). And then that passage goes on to talk about how we are all parts of the body, and we have a part to play. So there's an exhortation there to be intentional in how we're being built together. We have the choice to not be conformed to the norms of the world around us, but instead to be transformed to the norm of our new kingdom as a people devoted to God.
I'm talking about this here in our series on Reconstructing Faith because the company we keep is important. Part of an unhealthy approach within deconstruction is that we can find people who have similar wounds and similar grievances and can tend toward common conversations surrounding our common areas of pain. Now, it is good and often incredibly helpful to find safe spaces where we can share our pain with someone. But sometimes, the community that we build doesn't end up being fruitful. If the purpose is to be heard and understood, that can serve for a season. But if it's not a safe space that can promote and aid healing, then it's not actually a beneficial community. And I'm sure many of you have seen this in your own life circumstances. It can be really easy to create these deep valleys of turmoil where we share misery, and we can't find a way to get out of it.
If our shared connection point is only in our common pain, then that relationship requires pain to stay for the relationship to continue. But instead, we get to be those who look for and provide safe spaces to share our pain and to share healing with one another.
I'm the type of person that withdraws in pain. I want to isolate myself to try and work through things and feel my feels and figure out a way through them without the risk of letting other people in. But that is also a dangerous approach.
We're created for community, and that's with other people and with God.
I'm going to read a few verses for us from Proverbs 18:1-2.
"Whoever isolates himself seeks his own desire; he breaks out against all sound judgment. A fool takes no pleasure in understanding, but only in expressing his opinion." (Proverbs 18:1-2)
Sounds a little bit harsh, but when I read this verse, and I read it because it applies to me, the isolation here is self-seeking.
Sometimes I will isolate because it feels risky to share my pain. Sometimes I isolate because I don't want to hear sound judgment. I actually want to just sit in my own desire. And I don't always know this going into it, but when I pull away from true, genuine community, I'm pulling away from a resource that's intended to help me.
The purpose of this episode is not to correct any of us on our approach to community, but instead to just take a few minutes and introduce this topic that we can then continue to talk with God about. Maybe you're like me and you can withdraw, and God is calling you to explore what genuine community could look like.
Withdrawing from community can look all sorts of different ways. Sometimes it's just not letting yourself be known. We can go to church and not actually have community there.
We can attend and not fully engage.
We can also build community in places that are not safe for our hearts. In another Proverb, Proverbs 4:23. It says,
"Keep your heart with all vigilance, for from it flow the springs of life." (Proverbs 4:23)
Sometimes we let unsafe people, and unsafe community, have access to our hearts. It can stir up pain instead of providing ways for us to walk through healing together.
In Hebrews 10:24-25, it says,
"And let us consider how to stir up one another to love and good works, not neglecting to meet together, as is the habit of some, but encouraging one another, and all the more as you see the Day drawing near." (Hebrews 10:24-25)
Sometimes we can be stirred up by other things, not by good works.
How are we going to help each other?
What is the fruit that that will then bring into my life?
What does it look like to share my heart in spaces that will stir me up to goodness?
Now, I'm not sharing this with you to try and give you a specific action to take. I am offering a topic of conversation for you to bring into your conversations with God because there are things that he wants to talk with you about, about community, about the ways that you can be built up in your faith and about the longings that are already in your heart, about the community that you long for.
So we're taking this conversation to God, I'm going to give you a question to ask him and then follow that conversation with him wherever he leads.
God, what's something you want to talk with me about when it comes to the community that I want and need?
Have a good talk.
And if you've been encouraged by this content, please share it with a friend and help them grow in their conversational relationship with God too!
Connect with Jen on Instagram
Other Ways to Enjoy this Podcast
Subscribe
Receive more awesomeness in your inbox.