A Baker's Dozen of Praise
Today is the day the Lord has made. An amazing day. Full of the glory of His goodness. His gentle instruction. His provision, protection, and promises.
If your day started out like mine, it may not feel like that.
I woke up late, somehow turning off my alarm while still in deep-sleep. My to-do list overflows, I have work to complete and errands to run. Today feels like just any old day.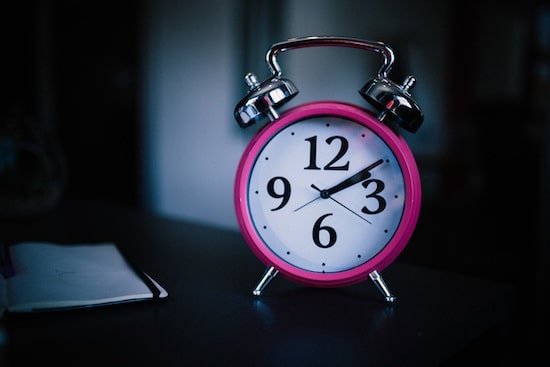 But it's not. Today is a Day of Praise.
I will praise you, Lord my God, with all my heart; I will glorify your name forever. Psalm 86:12
Please join me and take a few moments to commend the works of God. Need some inspiration to get this praise-fest started? I've offered a list of thirteen scrumptious descriptors below, highlighting praise-worthy characteristics and actions of our loving King. And we can pretend to eat these incredible looking donuts together as we work through each verse, 'cause I've gone gluten-free so pretend donuts is as close as I can get.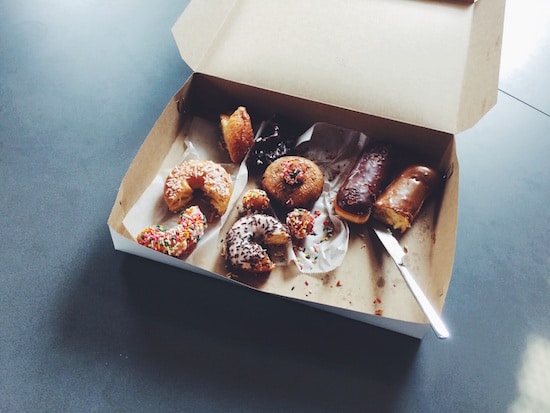 His is our strength and our defense. Exodus 15:2
He is our provision. Deuteronomy 8:10
Our savior. 2 Samuel 22:47
He is faithful to all His promises. 1 Kings 8:56, Psalm 71:22
For all His wonderful acts. 1 Chronicles 16:9, Psalm 72:18
Our creator. 2 Chronicles 2:12, Psalm 139:14
For His instruction. Psalm 16:7, Psalm 119:171
He hears our cries for mercy. Psalm 28:6
He shows the wonders of His enduring love. Psalm 31:21, Psalm 106:1
Our hope even when our souls are downcast. Psalm 43:5
The One we rely on. Psalm 59:17, Psalm 71:6
He daily bears our burdens. Psalm 68:19
For bestowing beauty instead of ashes. A garment of praise instead of a spirit of despair. Isaiah 61:3
With daily life + the recent horrific events in my hometown of Dallas, it's easy to feel weighed down with concerns. Even as I bring my prayers and requests to the Lord, I choose to remember why He's the one that I turn to and praise Him for it.
No matter what we face today, our God is worthy of praise!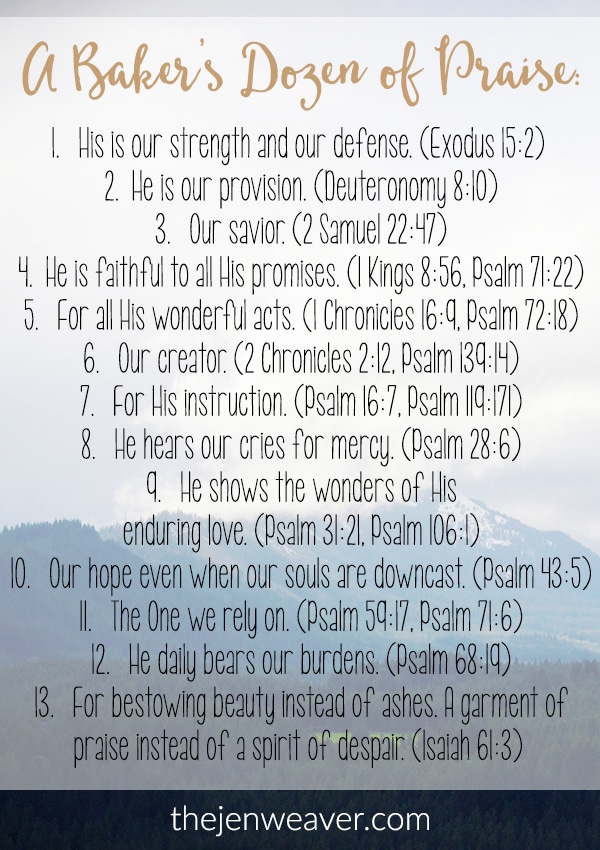 If this post encouraged you, don't forget to download the whole 47 page devotional for FREE!

Subscribe
Receive more awesomeness in your inbox.