5 Ways To Live Like A Princess
The Huffington Post came out with a short but entertaining read yesterday: 7 Ways To Tell If You're Actually A Princess.
While the article highlighted wardrobe choices of illustrious royals—like monochromatic outfits and nude stockings—it's inspired me to create a list of my own.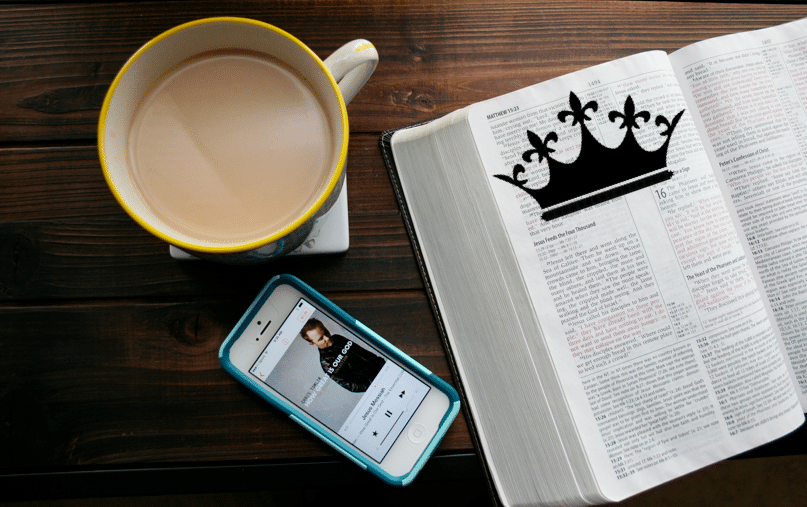 5 Ways To Live Like A Princess
1. Remember what you're a princess of
Sure, it's fun to imagine Princess Diaries scenarios, oh common, I can't be the only one. 🙂 Who wouldn't want to suddenly find out that they are actually crown royalty of their own country!
But seriously, as believers we are royalty in Christ. Daughters of the King of Kings. God has called you his own and provided a royal heritage that never fades away.
"Out of all the peoples on the face of the earth, the Lord has chosen you to be his treasured possession." Deuteronomy 14:2
2. Choose a Faith-filled Wardrobe
I enjoy clothes and can especially appreciate a cute pair of shoes. But of greater importance than crafting my physical outfits each day is putting on faith-filled clothing in my heart, mind, and attitude. Here are some essentials for any Princesses closet:
3. Store Up Treasure In Your Heart
There will always be competing interests vying for our attention. We can choose to focus our thoughts on themes worth thinking.
"Above all else, guard your heart, for everything you do flows from it." Proverbs 4:23
"Finally, brothers and sisters, whatever is true, whatever is noble, whatever is right, whatever is pure, whatever is lovely, whatever is admirable—if anything is excellent or praiseworthy—think about such things." Philippians 4:8
4. Edifying Talk
You have tremendous anointing in your words, the power to speak life or death (Proverbs 18:21a). We started with filling our hearts and refining our thoughts, and this treasure now overflows into our speech.
" A good man out of the good treasure of his heart brings forth good; and an evil man out of the evil treasure of his heart brings forth evil. For out of the abundance of the heart his mouth speaks." Luke 6:45
"She speaks with wisdom, and faithful instruction is on her tongue." Proverbs 31:26
"Do not let any unwholesome talk come out of your mouths, but only what is helpful for building others up according to their needs, that it may benefit those who listen." Ephesians 4:29
"Let your conversation be always full of grace, seasoned with salt, so that you may know how to answer everyone." Colossians 4:6
5. Spend time learning from the King.
The best part of being a Princess is the unlimited access we have to the King. Spend time with Him! The more we learn from Him, the more we can share His heart and love with others.
So wear that beautiful tiara girl! It suits you perfectly.
Subscribe
Receive more awesomeness in your inbox.