Episode #103 Faith In Who? – Reconstructing Faith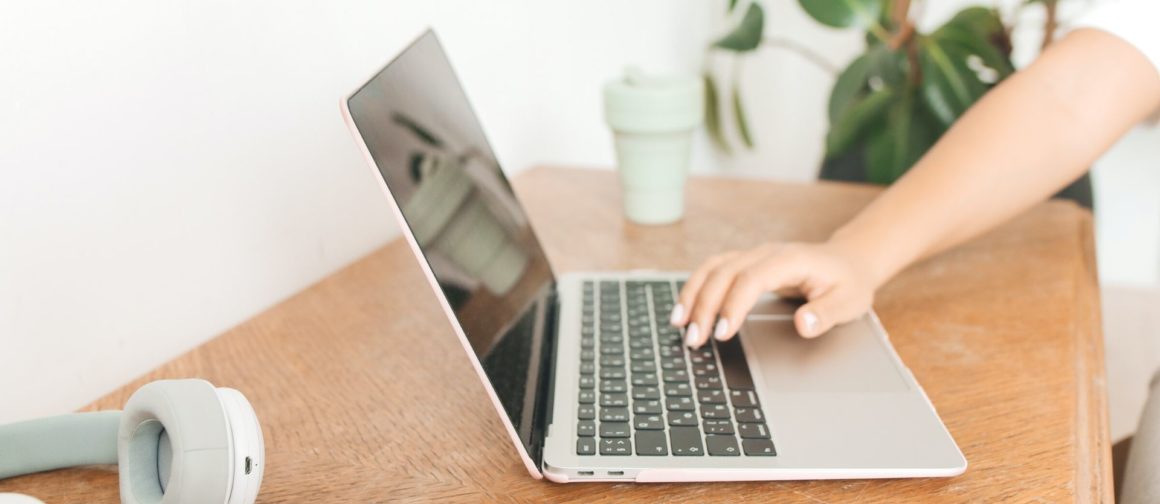 From Today's Episode:
Welcome! We're in our Reconstructing Faith Series and today's topic is Faith In Who?
Verse
Hebrews 11:6; Jeremiah 29:13; Hebrews 11:5; Philippians 3:14; also referenced Hebrews 12:28-29; Genesis 5:21–24
Quick Links
Subscribe below for your Free Download of the Conversational Journaling Pages
Question
God, what do I struggle to believe about you? Please help me with that.
Here's the episode transcript
Friends, if our faith is built on anything other than the foundation of Jesus, we get to tear that down and in partnership with God's spirit, begin again.
I regularly can find things that I've kind of added on or built into my construction of faith that aren't what God has for me. They're less than the blueprint of God's good design. God is constantly building us up. Transforming, renewing, building us as his house, as his temple, and transforming our loves.
So if you haven't yet caught the earlier episodes in this series, I encourage you to do so as we're continuing on this journey together. And if you find yourself or know people that you love who are in seasons of deconstruction, I offer to you the same prayer that I pray from Hebrews 12 (v. 28-29) that God would shake anything that could be shaken, so that only his unshakable kingdom would remain. We don't have to turn away from God for him to do that work. We can continue with God and partner with him as he does that work.
And so today the question we're looking at is faith in who? If we're reconstructing faith, who are we putting that faith in? And most of us, if not all of us, would say, God, I'm putting that faith in God. And I would say, yes. Also, who is the God that we're putting our faith in? In Hebrews chapter 11 it's listing out these mighty believers of faith. This chapter in scripture is often referred to as the hall of faith. And in verse six, it says,
"And without faith it is impossible to please him, for whoever would draw near to God must believe that he exists and that he rewards those who seek him." (Hebrews 11:6)
More than once in my life, I have looked at this verse and been concerned with my lack of faith because I desperately wanted to please God. It's good to want to please God, but as I talked about in the very last episode, I saw faith as something I had to muster up and create within myself. I thought I needed to find my own faith and build my own faith, instead of receiving faith from God. This verse was scary to me because I thought if I couldn't somehow find enough faith, I wouldn't be able to please God. And I interpreted pleasing God as doing things he wanted me to do because I didn't want him to be mad at me, disappointed in me, or unhappy with me.
I thought that if I pleased God enough, the reward he would give me for seeking him would be to enter heaven someday. And I totally missed so many beautiful things that are on display in this verse.
Whoever would draw near to God must first believe that he exists. Believing that he exists is also translated, from the original language "believe that he is." For us to draw near to God, we must believe that he is as he is. Believe that he exists. God, I am. Yahweh as he actually is.
A lot of times the things that keep us away, that make us not want to draw near to God, are because we believe He's different than He is.
It makes me timid or nervous or concerned or full of shame condemnation because I have mis-believed things about him. Whoever would draw near only draws near because we believe that he is who he is, to the best that we know. We take his word for it. We believe what God says about himself and that He rewards those who seek him.
And then for the final part of this verse, first, I'm going to read Jeremiah 29:13.
"You will seek me and find me, when you seek me with all your heart." (Jeremiah 29:13)
When we seek God, He rewards us by sharing Himself with us. He reveals Himself to those who seek Him. Our part is seeking Him. God's part is sharing Himself with us.
So he gives us the faith that we need, and we can believe that he exists and so we draw near to him and as we draw near to him he says he will reward us by sharing himself with us. He gives us the faith that is necessary to start this whole thing and it says without faith it is impossible to please him.
Now I'm going to jump up to verse 5, to the verse right before this,
By faith Enoch was taken up so that he should not see death, and he was not found, because God had taken him. Now before he was taken he was commended as having pleased God. (Hebrews 11:5)
So Enoch is commended to have faith, to have pleased God. This is demonstrated by, yes, him being taken into heaven, which is super cool, but also Enoch is commended in scripture as one who walked with the Lord. This verse is tied to the story of someone who walked closely with the Lord and was commended as pleasing him. There are so many things in our relationship with God that please him, because we walk with him. Because we allow him to build us in faith.
In Philippians 3:14, this is Paul talking and it says
"I press on toward the goal for the prize of the upward call of God in Christ Jesus." (Philippians 3:14)
God rewards those who seek him and he is our prize; he is our reward. In this ongoing journey of being built up, being reconstructed in our faith, we get to examine what our faith is based in.
Faith in who?
Do I see God as my prize?
Do I trust what he says about himself?
Do I hesitate to draw near? And in doing so, am I putting my faith in something else or in someone else?
Am I trying to build up faith on my own?
God invites us to receive more faith from him. So in this conversation with God today, bring to him any areas where you already know that you struggle. And also invite him to show you struggles you might not be aware of. And so here's our question:
God, what do I struggle to believe about you? Please help me with that.
Have a good talk.
And if you've been encouraged by this content, please share it with a friend and help them grow in their conversational relationship with God too!
Connect with Jen on Instagram
Other Ways to Enjoy this Podcast
Subscribe
Receive more awesomeness in your inbox.