Episode #17 Remaining Steadfast In His Love – Hard and Holy Christmas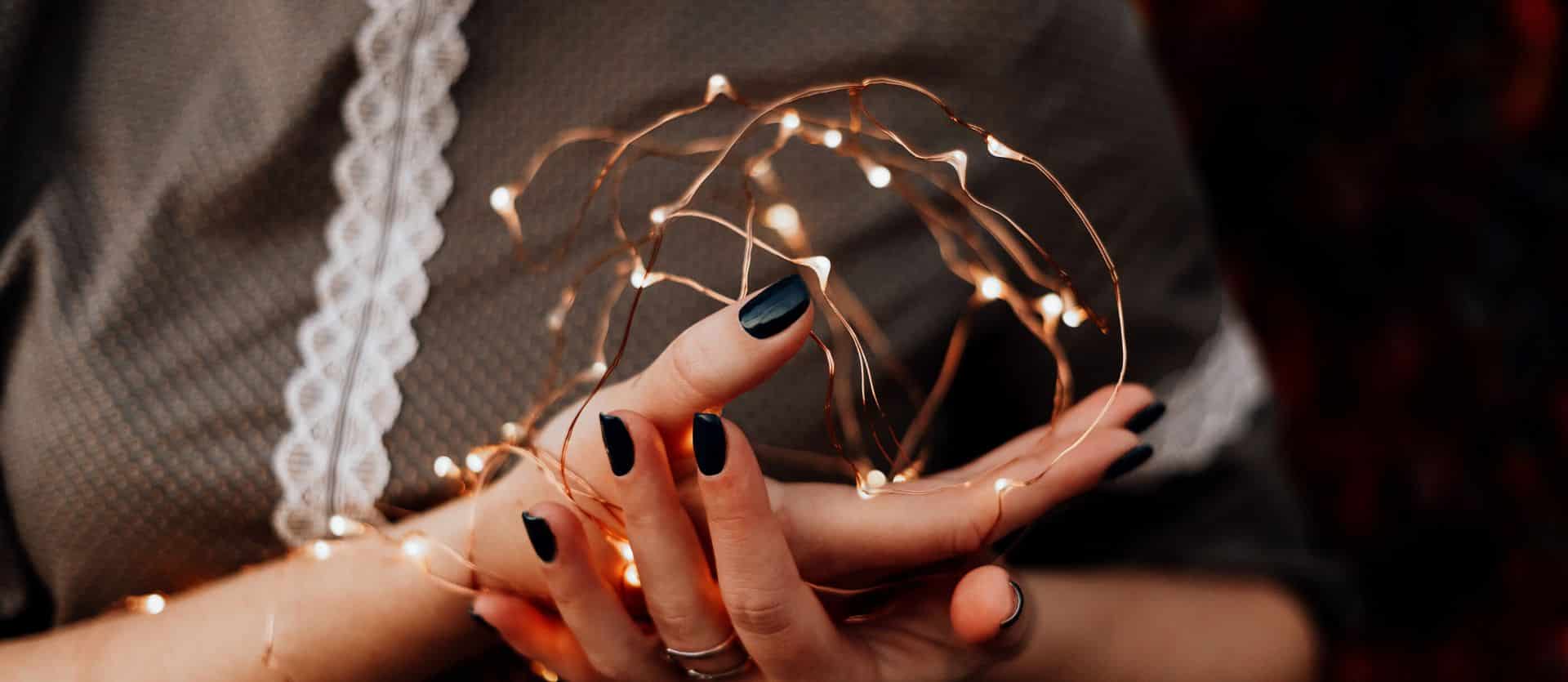 From Today's Episode:
Welcome! We're in our Hard & Holy Christmas Series and today's topic is Remaining Steadfast in His Love.
Quick Links
Subscribe below for your Free Download of the Conversational Journaling Pages
Question
God, please direct my heart to be even more aware of your love. What does it look like for me to remain steadfast in you right now?
Here's the episode transcript
Hello! Friend, I'm so glad you're here and I'm excited to share some encouragement with you today. If you find yourself in a hard and holy season as we draw near to Christmas, you are in good company.
The coming of Jesus to earth was both hard and holy. He came humbly to atone for our sins. That's the whole reason he came, a plan God put in action before the creation of the world.
Jesus came as God with us. He came to defeat sin, and death and the grave in the way that only God can. And the hard we face in life, he came to handle that too,
To overthrow the enemy.
To supply all that we need.
To give us strength to stand, and a safe place to rest in him, and eternal life in and through him.
Sometimes the hard we can face is because we're in a fallen world. Because we experience the tragedy of loss and of grief. Sometimes the thing that's heavy won't be taken care of on this side of heaven. And when we face that, we know we face that with a God who won't forsake us. He stays true to all his promises.
Also, sometimes the hardship we face is because we are participating in a holy thing. We're refusing to settle for what felt comfortable or familiar before, because we believe God for a greater good. We're venturing out in obedience on a new adventure. Or maybe you're being renewed in your mind and transformed more into the likeness of Christ. Maybe we're breaking generational curses, rejecting old patterns, exposing and rejecting enemy lies, taking new ground, and believing for revival in our families.
What's holy means it's set apart for God's intended use. Sacred. Consecrated. Living that way, the way of the cross and of incorruptible love, can be hard. And gloriously holy.
So we need strength beyond what we can muster up ourselves, or find within ourselves. And God shares his strength with us.
There's so many verses that talk about strength and steadfast perseverance in the Bible. The one that stuck to me to share with you today is from 2 Thessalonians 3:5.
"May the Lord direct your hearts to the love of God and to the steadfastness of Christ."
That's what the Christmas story demonstrates for us, isn't it? The love of God and the steadfastness of Christ. The love of God to come into the world, born not only as a human, but as a baby. The steadfastness of Christ to carry out the Father's will. To reconcile us back to God. Let's ask him to share with us a fresh revelation of his steadfast love and care.
Here's today's question as we walk out the hard and holy:
"God, please direct my heart to be even more aware of your love. What does it look like for me to remain steadfast in you right now?"
Have a good talk!
And if you've been encouraged by this content, please share it with a friend and help them grow in their conversational relationship with God too!
Connect with Jen on Instagram
Other Ways to Enjoy this Podcast
Subscribe
Receive more awesomeness in your inbox.