It's easy to feel alone. We can live surrounded by kids, friends, and family and still feel overlooked. Outnumbered by piles of laundry and overcome by the needs of the day.
Even in the middle of a conversation, I've found myself wondering, "Do they really understand?" Can I feel found … grounded … home, for even a second without getting lost again?
God sees.
I know, such a Christian thing to say. But He does. And He's not a distant observer or a passer-by who glances your way.
He collects your tears (Psalm 56: 8).
He memorized the features of your face.
Held your hand in His. God made us for communion with Him. To walk with Him in the cool of the garden.
He knows your coming and going (Psalm 139). How many times you like to snooze the alarm, how you take your morning coffee, and your routine for getting into bed at night.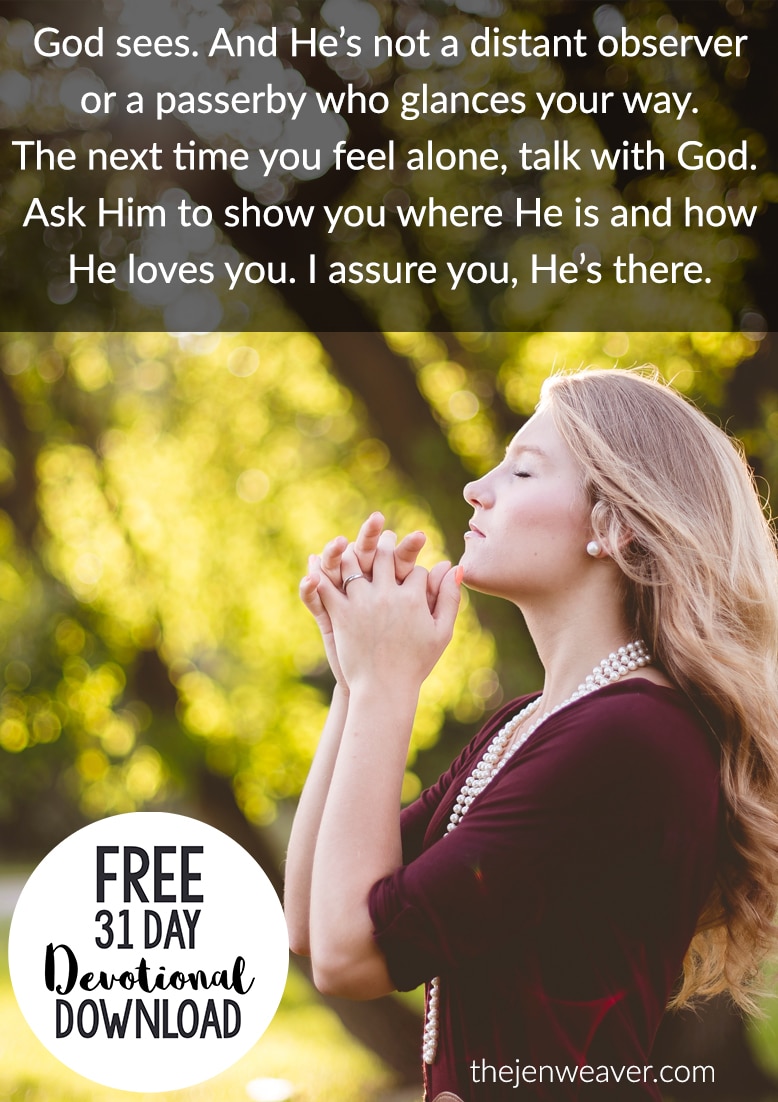 The next time you feel alone, talk with God. Ask Him to show you where He is and how He feels about you. I assure you, He's there.
Nevertheless, I am continually with you; you hold my right hand. Psalm 73:23

The Lord himself goes before you and will be with you; he will never leave you nor forsake you. Do not be afraid; do not be discouraged. (Deuteronomy 31:8)
This post is an excerpt from my FREE 31 Days Devotional. Click here to get your copy. (If you're already subscribed to my blog, go straight to the Subscriber Library to get access to the devotional.)
Subscribe
Receive more awesomeness in your inbox.